A game is a structured form of play, usually undertaken for enjoyment and sometimes used as an educational tool. A fashion designer game is relevant to fashion design. Fashion design is the art of applying design, aesthetics and natural beauty to clothing and its accessories. A fashion designer is someone studies fashion trends, sketch designs, select materials, and may manage part or all of the production process relevant to their designs.
Fashion designing involves a set of skills that range from creative thinking, sketching, market research, fabric selection and more. Fashion designers can be creators of new footwear, clothing and accessories.
Fashion designer games are games developed around some or all of a typical fashion designers tasks.
Play the fashion logo game here on Apparel Search. Not very high tech, but it is a game for sure.
How to find fashion designer games? Similar to finding anything else, you can try searching with Bing or Google.
Fashion Designer Games - Google
Fashion designer games can be offline or online. Some examples may include games that have been developed as apps for mobile devices.
Learn about fashion apps.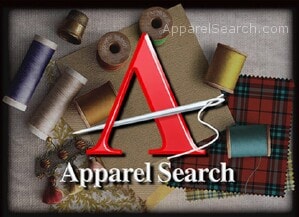 You may want to also check the fashion games summary page.
Is it time to work or play?
We hope this summary of fashion section has been of help to you.
Thank you for using the Apparel Search website.