When we mention fashion festivals, we are actually talking about festivals at which fashion is important. They are not necessarily specifically for the sale of clothing or footwear.
In summary, a festival is a day or period of time of celebration. They can be an organized series of concerts, movies, food relevant markets, etc. They are often held annually and in the same place. However, they can certainly be held at different intervals & locations.
At many festivals the clothing, shoes, and fashion accessories being worn are of importance. Celebrities and fashion influencers attend these events and what they wear can be loved or hated by fans or the media.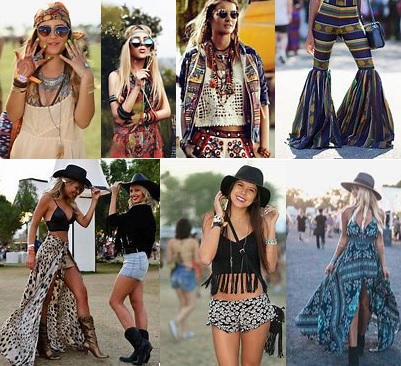 United States Fashion Festivals (Fashionable Festivals)
Coachella Valley Music And Arts Festival
Burning Man Festival
Lollapalooza
Mardi Gras (New Orleans)
South By SouthWest (SXSW)
New Orleans Jazz & Heritage Festival
Summerfest
Historically significant champion of fashion events:
Woodstock - Music Festival 1969.
International Fashion Festivals (Fashionable Festivals)
Carnival (Rio De Janeiro, Brazil)
Oktoberfest (Germany)
Glastonbury Festival (England)
Sziget Festival (Hungary) - The Sziget Festival is one of the largest music and cultural festivals in Europe. It is held every August in northern Budapest, Hungary, on Óbudai-sziget, a leafy 108-hectare island on the Danube.
Koningsdag or King's Day is a national holiday in the Kingdom of the Netherlands
Be sure to look super trendy and stylish at the next festival that you attend.