A calendar is a system of organizing days for social, religious, commercial or administrative purposes.
A fashion calendar is relevant to fashion events that take place on a particular day.
Fashion events include fashion week, apparel industry trade shows, school runway shows, market week, sample sales, trunk shows, etc.
Learn about various fashion events.
Find a wide variety of fashion industry events on the Fashion Industry Network Calendar.
A fashion show is an event put on by a fashion designer to showcase their upcoming line of clothing and/or accessories during Fashion Week. Fashion shows debut every season, particularly the Spring/summer and Fall/winter seasons. In a typical fashion show, models walk the catwalk dressed in the clothing created by the designer.
The fashion industry has a full calendar of events that transcends boarders. The international fashion community keeps the fashion calendar busy year round. From runway shows to trade shows, the fashion world certainly knows how to stay busy. As most things in the world, not all fashion events are created equal. Some events such as New York Fashion Week, Milan Fashion Week, and Paris Fashion Week top the hot list year after year.
A fashion week is a fashion industry event, lasting approximately one week, wherein fashion designers, brands or "houses" display their latest collections in runway fashion shows to buyers and the media. These events influence trends for the current and upcoming seasons.
You can also visit the following relevant summary pages.
Apparel Industry Trade Shows: A fashion trade fair (trade show, trade exhibition, or expo) is an exhibition organized so that companies in the fashion industry can showcase and demonstrate their latest products and services, meet with industry partners and customers, study activities of rivals, and examine recent market trends and opportunities.
Fashion Trade Show Calendar of Events
Sample Sales Calendar - sales are used by retail businesses in order to discard excess merchandise. Sometimes these samples have been used by agencies to sell products that they will distribute to local vendors. Sample sales are often associated with the fashion industry. These sales are an opportunity to get near perfect merchandise at a fraction of the price. It is often difficult to have information on the date and time of sample sales, although there are websites which list information about sample sales. They are also used to draw in new clients, hoping that the new people will return to the company's store and buy more merchandise.
Learn more about sample sales in the fashion terminology section.
Trunk Show Calendar - A trunk show is an event in which vendors present merchandise directly to store personnel or customers at a retail location or another venue such as a hotel room. In many cases it allows store personnel to preview and/or purchase merchandise before it is made available to the public. Typically, clients view the merchandise, place orders, and then wait for the vendor to manufacture and deliver the goods. If the merchandise has a designer, the vendor may choose to have the designer present at the event to add to the customers' experience. Prototypes, samples, remnants and leftover items from runway shows are also sometimes offered at trunk shows.
Learn more about fashion trunk shows
Market week is a time period in which clothing,footwear, or accessory buyers travel to a particular location to plan their purchases for the season.
Visit the fashion industry calendar to find various fashion events.
In addition to special events, the fashion industry has to keep a close eye on dates to maintain clothing production schedules, you may want to learn about time & action calendars if you work in the apparel industry.
Here are a few fashion calendar resources to keep track of important dates for this year.
CFDA Important Dates - The Fashion Calendar is the premier event resource for fashion, beauty, media, and culture. The Fashion Calendar is a subscription service founded in 1945 by publisher Ruth Finley. Originally a bi-weekly publication, the Calendar serves as the foremost scheduling and planning tool for fashion designers, press, retailers, public relation firms, and all remaining teams connected to the fashion industry. On October 1, 2014 the Council of Fashion Designers of America (CFDA) acquired the Fashion Calendar, entering a new era with modernized features to streamline events planning and show scheduling. Customizable filters, seamless account navigation, robust scheduling tools, invaluable archival information, and networking capabilities propels Fashion Calendar forward as a uniting leader in the industry.
Fashion Week Online Fashion Week Dates - FashionWeekOnline.com is a one-stop fashion week resource, with live streams from the Big 4, private runway shows, interviews with fashion influencers, designers, stylists and models, plus shopping during fashion week.
NYC Fashion Calendar (NYCGo.com) - New York City is one of the world's great fashion capitals. Luxurious boutiques, designer flagships and fast-fashion emporiums offer stylish goods in every corner of the five boroughs. Runway shows lend the start of every season a theatrical grandeur, while talks, exhibitions, store openings, exclusive collaborations and sample sales round out the offerings.
UBM Fashion Show Calendar - UBM Fashion is the leading producer of world-renowned fashion tradeshows such as MAGIC, COTERIE, PROJECT, FN PLATFORM and CHILDREN'S CLUB. They believe uniting the industry's best talent and most dynamic shows will translate into stronger shows for buyers and brands and help us achieve our promise to the industry: to bring together great brands and retailers in superbly merchandised shows, provide superior customer service, and ultimately present end consumers with the best apparel, footwear, accessories, and fashion products.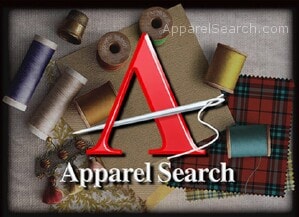 The world of fashion is enormous. Sometimes a little fashion summary can be advantageous.
We hope this summary of fashion section has been of help to you.
Thank you for using the Apparel Search website.