What is on your fashion calendar for this season? Do you have many events on your busy schedule?
A calendar is a chart, online resource, or series of pages showing the days, weeks, and months of a particular year. It is based on segments of time. A fashion week calendar is very helpful for keeping track of the dates and times of upcoming fashion week events. A fashion week is a fashion industry event, lasting approximately one week, wherein fashion designers display their latest collections in a runway show format to retail buyers and the media.
Fashion week dates are of great importance to the fashion industry. The industry has several fashion week events taking place around the globe each season. For buyers and the media to arrange travel, etc., it is important have accurate fashion week calendars for planning purposes.
In our opinion, the best place to find a fashion calendar is directly on the website of each event organizer. If modifications are ever made, they will most certainly make updates to their own websites. The other fashion calendars, may not get timely updates.
Learn more about fashion week and the various international events and locations.
Fashion Events Calendar (Fashion Industry Network)
More about why calendars are flawed:
Calendars are technically flawed, but they do help us keep track of our fashion events. A calendar is a system of organizing time. This is done by giving names to periods of time, typically days, weeks, months and years. When we say that a calendar is flawed, it is because it is complicated to perfectly calculate time which is abstract. The word time is an abstract noun because it is a concept, not an actual physical object that we can perceive with our senses. Time is subjective, not objective. It exists only in our minds. Even Albert Einstein proved that time is an abstraction and doesn't have physical reality. For example, this is why we have leap years. Even with leap years calculated, the system is not 100% perfect. Although it is not perfect, it works rather darn well.
The atomic clock is very accurate, but it is not perfect.
"NIST-F2 is accurate to one second in 300 million years," said Thomas O'Brian, who heads NIST's time and frequency division, during a press conference Apr. 3. The clock was recently certified by the International Bureau of Weights and Measures as the world's most accurate time standard. Atomic clocks are responsible for synchronizing time for much of our technology, including electric power grids, GPS, and the watch on your iPhone. On Apr. 3, 2014 the National Institute of Standards and Technology (NIST) in Boulder, Colorado officially launched their newest standard for measuring time using the NIST-F2 atomic clock, which has been under development for more than a decade.
You may find the following fashion summaries to be of interest:
Fashion week designers summary
Fashion weeks around the world summary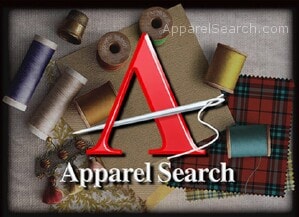 We hope this summary of fashion section has been of help to you.
Thank you for using the Apparel Search website.