Fashion Weeks are international events that take place in various cities and countries around the world. Fashion week happens twice a year in the major fashion capitals of the world: New York, London, Milan, and Paris. However, that is not where the story ends. Fashion Week events are in numerous countries around the world. Far more locations than simply the top four.
Fashion events take place in several cities in Africa, America, Asia, Europe, and Oceania (Australia, Fiji, New Zealand).
Find a list of fashion weeks around the world.
Paris Fashion Week, New York Fashion Week, London Fashion Week and Milan Fashion Week are among the most known Fashion Weeks around the world, attracting clothing store buyers, celebrities, the media, supermodels and top designers.
During the international fashion weeks the designers present their latest fashion collections on the runway for a select audience to view. Because of the venue space is often relatively small, a limited number of fashion week tickets are available to each runway show. The show organizers carefully selected which media companies, celebrities, and buyers will be permitted to attend each runway show. After the fashion designers make their presentations, the photographers, journalists, and fashion influencers in the audience will then share the highlights from the events with the rest of the world. Because fashion week events allow a limited number of guests, the designers rely heavily on the audience to later spread the word about the collection to the global market.
The fashion weeks around the world play a huge role in the success or failure of many designers and brands. It is important to have a good showing that impresses buyers, journalists, and influencers. Designers definitely want to receive a favorable review.
Learn more about international fashion weeks from our fashion weeks summary.
You may find the following fashion summaries to be of interest:
Fashion week designers summary
The world of fashion is international. The fashion universe goes even farther beyond.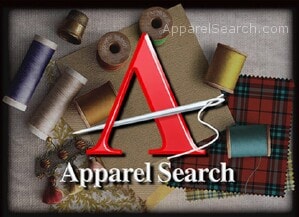 We hope this summary of fashion section has been of help to you.
Thank you for using the Apparel Search website.