What is PR? In regard to business communications, "PR" stands for Public Relations.
Public relations is the practice of managing the spread of information between an individual or an organization and the public. In regard to the apparel industry, the spread of information is generally in regard to a companies products, brands, services, or special events.
Advertising is one form of marketing communications. Public relations is partially the idea of creating coverage for clients for free, rather than marketing or advertising. However, that does not necessarily have to be the case. Fashion PR firms often work toward free methods for developing brand awareness, but they also have marketing and advertising options at their disposal.
The goal of public relations is to persuade the public or prospective customers to maintain a positive or favorable view about the organization, its leadership, products, and brand names.
Public relations professionals typically work for PR and marketing firms, businesses and companies. Find fashion PR companies.
A press release is an important tool for fashion public relations professionals. A press release, news release, media release, press statement or video release is a written or recorded communication directed at members of the news media for the purpose of announcing something newsworthy. The PR company will release news to the media with the hopes that the media companies will spread the message further. The challenge is that after the message is past to the media, the newspapers, magazines, blogs, etc., can further comment on the news release. They can add opinions and attach their particular point of view. The PR firm would hope that the media outlets express the news in a way that shines a positive light on the clothing company or brand if that is was was originally intended.
Learn more about Fashion Press Releases.
Learn more from the Public relations definition.
Press releases about clothing companies, products or brands would be Fashion Industry News.
You may find the following fashion summaries to be of interest:
In addition to press releases, podcasts and advertising in magazines is a good way to get your message across.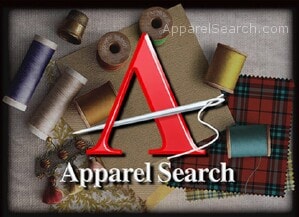 We hope this summary of fashion section has been of help to you.
Thank you for using the Apparel Search website.