Journalism is the activity or profession of writing for newspapers, magazines, or news websites or preparing news to be broadcast.
Journalism is a form of writing that tells people about things that really happened. The idea is to inform others about information or situations that they might not have known about already.
Though it may be interesting or even entertaining, the foremost value of news is as a utility to empower the informed. The purpose of journalism is thus to provide citizens with the information they need to make the best possible decisions about their lives, their communities, their societies, and their governments.
A fashion journalist is a person who collects, writes, or distributes news or other current information to the public about clothing, shoes, fashion accessories or style relevant topics.
Fashion journalism can be an exciting field of study and employment. Someone involved with fashion journalism has tasks that go beyond simply writing. Some fashion journalists may be required to attend fashion shows and study designer and celebrity style to discover and evaluate trends. They also might be required to obtain critical information by conducting interviews with designers or researching the industry in other ways.
Photojournalism is another important aspect of fashion journalism. Because fashion is very visual, photography plays an important roll when it comes time to publish fashion news articles. Fashion journalism focuses on design trends, beauty products and marketing strategies, wrritten to appeal to image-conscious consumers.
To become a professional writer, you will most likely need a bachelor's degree, preferably in English, writing or journalism, although some employers may hire you without one.
Find fashion journalism jobs:
Indeed Fashion Journalism Jobs
SimplyHired Fashion Journalism Jobs
Fake news is the buzz word this year. "Fashion" is the most important industry on the planet. True or false?
You may want to also visit the fashion editor jobs and the fashion editorial summary page.
Are you a fashion journalist? If you would like for Apparel Search to publish your articles to our audience, you are welcome to submit fashion news for possible publication (please note that we do "not" pay for news).
Are fashion blogs true journalism? This would depend on the author of the blog. Some fashion blogs are professionally written (well written) and others are not so wonderful. You can browse some of the fashion blogs and judge for yourself regarding the quality of the writing.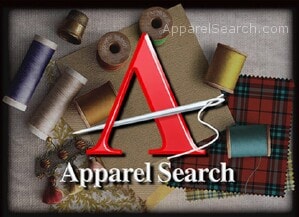 Fashion journalist influence fashion.
People who write journalism are called "journalists." People who write about clothing, footwear, or style are fashion journalists.
A fashion journalist essentially performs the same job duties as any other journalist, but focuses specifically on fashion trends and events.
We hope this summary of fashion section has been of help to you.
You may want to also visit our fashion industry news page.
Thank you for using the Apparel Search website.