An editor is a person who is in charge of and determines the final content of a text, particularly a newspaper or magazine. In the case of fashion editing, it is in regarding to the publication information or images of fashion relevant topics.
A fashion editor supervises the process of creating, developing and presenting content for the fashion department of a style magazine, fashion Web site, newspaper or fashion relevant television program. The work of a fashion editor can be quite varied and may hold several responsibilities.
As a fashion editor or writer, one has the ability to somewhat impacted fashion or the perception of what is or is not trendy. A fashion editors influence can reach a global scale when an editor works at a leading media company.
What are typical responsibilities of a fashion editor?
Typical work includes supervising other editors and writers, writing or editing articles themselves, formulating and styling fashion photo shoots, choosing photos for publication, choosing fashion items and trends for publication, researching trends in the fashion industry and networking with industry professionals including photographers, designers and public relations professionals.
How to get a job as a fashion editor:
Attending a fashion school certainly can't hurt. If you can't attend a school that is specifically regarding fashion, that is OK as well. However, a strong understanding of writing and journalism is very important.
Research the requirements to become a fashion editor. Learn about the job description and duties to start a career as a fashion editor. You can even find examples of a step-by-step process if you do a little searching on the internet.
As a fashion editor, you will work closely with the editor-in-chief, advertising reps, photographers and models to achieve the highest quality of artwork and ensure readers are given the most up-to-date fashion information.
Where to find fashion editor jobs:
Fashion Editor Jobs SimplyHired
You can also visit fashion media website such as WWD, Vogue, InStyle, Cosmopolitan etc., and visit their careers sections. Learn about fashion media companies that could potentially be hiring editors or journalists.
Learn more about available jobs in our fashion jobs section.
If one thing's certain about the job of a fashion editor, it's that there are no certainties. The responsibilities of a fashion editor used to boil down to directing the day-to-day production of content within the publication, but modern fashion editors have a lot more on their plates. Be prepared to work long hours and work in a fast past environment. You will need to be smart, hard working, and stylish if you want to be a successful fashion editor.
You may also find interest in our fashion news section or visit our fashion blog. We probably should hire you as a fashion editor for our fashion blog. Unfortunately, we probably can't afford you because you deserve a great deal.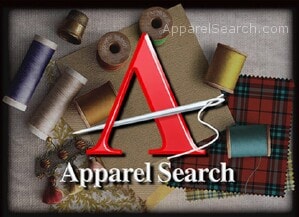 You may find the following links to be of interest:
If you are interested, it may be a good idea to also visit our fashion editorial summary page.
Visiting the fashion jobs summary page could be of help to you as well.
Decide on story ideas and themes to meet audience preferences. Are you ready to learn more about fashion editor jobs?
We hope this summary of fashion section has been of help to you.
Thank you for using the Apparel Search website.