Fashion recruiters work for clothing companies or third party companies to help the hiring company find employees to fill job openings.
NYC fashion recruiters work with employers and employees in New York City.
Find fashion jobs in New York.
The Jonas Group is a leading Fashion Recruiters firm in NYC that specializes in retail & wholesale fashion and is a leading search firm to the footwear Industry.
SBH Fashion: As a fashion employer, you've got a choice. As longstanding fashion recruiters, they will help find that needle in the haystack you're looking for.
JBC Style Fashion Recruiter NYC - they lead the fashion industry in staffing with a reputation for no-nonsense solutions.
You may want to also read the Fashion jobs in NYC summary.
Also, the fashion internships NYC summary may be of interest.
Find fashion employment agencies in New York City and other locations.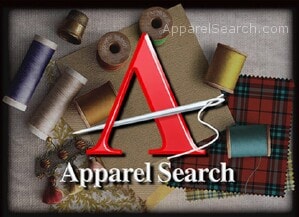 You may also have interest in our fashion retailer jobs in NYC summary page.
We hope this summary of fashion section has been of help to you.
Thank you for using the Apparel Search website.