Fashion recruiters work for clothing companies or third party companies to help the hiring company find employees to fill job openings.
Recruiters or employment agencies are paid for by the company and not by the employee seeking employment.
Recruiters are people who are generally employed by the company that is advertising the open positions, although they can also be third-party individuals with no affiliation to the company in question.
Headhunters are people who are hired by a company or corporation to find, vet, and introduce suitable candidates for a job position.
Fashion industry recruiters are an important aspect of the business of fashion. The business is obviously full of employment opportunities. It is important to have an appropriate agency help match employers with employees.
Enlisting the services of a recruiting firm can streamline the search process, but how are companies to know which agencies are best equipped to help. To be honest, it is similar to hiring any other type of service. When selecting a recruitment agency, you will have to interview them and research their company as best possible.
An employment agency is an agency that finds employers or employees for those seeking them. Their primary purpose is to assist with staffing needs.
Learn more about what it means to be a fashion recruiter in our terminology section.
Fortunately the fashion industry has several companies that specialize specifically in our industry. You may want to visit our fashion employment agency page to review resources..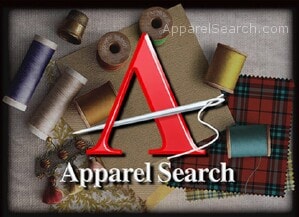 You might also have interest in our fashion recruiters NYC summary page.
We hope this summary of fashion section has been of help to you.
Thank you for using the Apparel Search website.