A fashion show is an event at which clothing & footwear collections are modeled for an audience. The audience is typically made up of industry insiders, celebrities, clothing store buyers and the media.
A fashion show is an event put on by a fashion designer to showcase their upcoming line of clothing and/or accessories during Fashion Week or other special events. Fashion shows are not always professionally created by popular fashion brands. They are also not always only at the internationally recognized fashion weeks. Fashion shows can be created by schools, organizations, emerging designers, local fashion boutiques, etc.
The popular designer fashion shows typically debut every season, particularly the Spring/summer and Fall/winter seasons. This is where the latest fashion trends are presented to the media and buyers. A few of the influential fashion weeks are Paris Fashion Week, New York Fashion Week, London Fashion Week, etc., The Milan, Berlin, Hong Kong fashion weeks are also of significant global importance.
Learn more about fashion shows.
Did you know that their is a Fashion Show Mall in Las Vegas?
You may find the following summaries to be helpful for further research:
Apparel Industry Trade shows or exhibits often have fashion runway shows as well. You can learn more about fashion trade shows.
Learn more about runway fashion shows.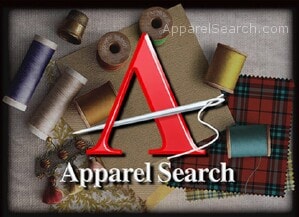 We hope this summary of fashion section has been of help to you.
Thank you for using the Apparel Search website.