A fashion runway is also referenced as a catwalk or ramp. The runway is a narrow, usually flat platform that runs into an auditorium or between sections of an outdoor seating area, used by models to demonstrate clothing, footwear and accessories during a fashion show. A runway can be as basic as a narrow space between rows of chairs or it can be extremely elaborate. Some runway fashion shows are setup with multiple catwalks. The majority of runway shows take place inside so that they are sheltered against the possibility of poor weather. However, some fashion designers are adventurous and risk the wrath of mother nature.
In a typical fashion show, models walk the catwalk dressed in the clothing created by the designer. Clothing is illuminated on the runway using various forms of lighting and special effects. The order in which each model walks out wearing a specific outfit, is usually planned in accordance to the statement that the designer wants to make about their collection.
Fashion runway shows - A fashion show (French défilé de mode) is an event put on by a fashion designer to showcase their upcoming line of clothing and/or accessories.
Fashion runway designers - learn about fashion designers that often have runway fashion events.
Fashion Week - A fashion week is a fashion industry event, lasting approximately one week, wherein fashion designers, brands or "houses" display their latest collections in runway fashion shows to buyers and the media.
Catwalk definition - what is a catwalk?
Some designers have attempted to modernize the style and presentation of fashion shows by integrating technological advances in experimental ways. It is exciting to think about what the future of fashion shows holds.
You may have in interest in learning more about the following relevant subjects by reading the following fashion industry summaries.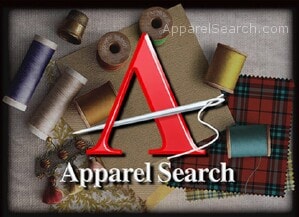 We hope this summary of fashion section has been of help to you.
Thank you for using the Apparel Search website.