A stylist is a person whose job is to arrange and coordinate clothes, hair, makeup etc. in a stylish and attractive way. They often style these items for special occasions, photo shoots, movie productions, marketing campaigns, etc.
Fashion stylists are stylists that focus on clothing, footwear and accessories. Fashion stylists can also be referenced as wardrobe stylists. A wardrobe stylist is a consultant who selects the clothing for published editorial features, print or television advertising campaigns, music videos, concert performances, and any public appearances made by celebrities, models or other public figures. They are also used by fashion companies for other purposes. Stylists are often part of a larger creative team assembled by the client, collaborating with the fashion designer, photographer/director, hair stylist, and makeup artist to put together a particular look or theme for the specific project. A prime example of a special event that requires fashion stylists would be fashion week events.
Fashion styling is a popular and emerging segment of the apparel industry. The concept is also helpful for consumers that are in need of style tips. Consumers that need guidance regarding fashion styles may consult with fashion consultants and images consultants.
You may find the following links to be helpful as well.
Makeup & Hair Stylists Services
Fashion Industry Stylist Group
You may have interest in the following summaries:
Fashion Show Summary
Fashion Runway Summary
A fashion stylist can also be referred to as a wardrobe stylist or celebrity stylist.
Learn about the concierge of fashion.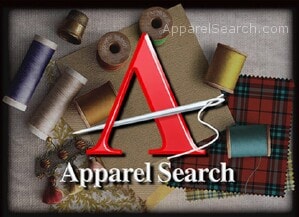 We hope this summary of fashion section has been of help to you.
Thank you for using the Apparel Search website.