YouTube's mission is to give everyone a voice and show them the world. Part of this includes enlightening the world with "fashion videos".
YouTube, LLC is an American video-sharing website headquartered in San Bruno, California. The services was created in February 2005 and purchased by Google in November 2006 for $1.65 billion dollars. Sounded crazy expensive at the time, but turned out to be a fantastic deal.
YouTube allows users to upload, view, rate, share, add to favorites, report, comment on videos, and subscribe to other users. People interested in clothing & style can utilize the service to upload fashion relevant videos or comment on such videos that have been uploaded by others.
It offers a wide variety of user-generated and corporate media videos. Available content includes fashion video clips, TV shows, music videos, short and documentary films, audio recordings, movie trailers, live streams, and other content such as video blogging, short original videos, and educational videos. Most of the content on YouTube is uploaded by individuals. However, fashion companies can also upload videos.
Fashion designers may use the system to upload fashion week videos.
Fashion brands may upload marketing campaigns.
Fashion companies can upload information about products and services.
Fashion consumers can upload videos on YouTube about product reviews. They also often post about OOTD sections (Outfits Of The Day).
YouTube provides a wide range of videos relevant to clothing, shoes, fashion accessories, beauty products, etc.
For those of you that are interested in designing your own fashion, you can fun tons of DIY (Do It Yourself) projects.
Learn more about YouTube from the following summaries:
Fashion YouTube channels summary
Fashion YouTube influencers summary
Fashion YouTube video ideas summary
You may also have interest in the following fashion summaries:
Learn more about fashion videos.
Don't forget to visit the fashion week videos website if you enjoy fashion videos.
Be kind and Follow Apparel Search on YouTube.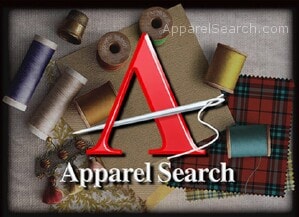 We hope this summary of fashion section has been of help to you.
Thank you for using the Apparel Search website.