Although this number seams astronomical, it has been reported that one billion hours of content is being watched on YouTube every day. By the time you read this page, that number may have actually increased. That is a great deal of content being devoured.
Because YouTube already has tons of fashion videos, how do we come up with something new or special? The world of fashion may be in need of some new YouTube fashion video ideas.
Content is important to fashion collections and it is equally important when creating a fashion video.
Think about what you want to achieve from your fashion Youtube channel. Before you do anything in regard to new video production, you should to figure out what you're hoping to get out of building a presence on YouTube. Once you know what you want, you can develop ideas to move you in the proper direction.
Here are a few general fashion YouTube video ideas by category:
OOTD videos - OOTD stands for Outfit Of The Day. You will find tons of videos on this subject. Although the concept may be over saturated already, you can certainly gain a good following you if you are stylish, have a good wardrobe, and can properly verbalize your thoughts. Good content works well, even if the world already has tons of OOTD fashion videos.
DIY videos - Do it yourself videos are very popular. They can be both entertaining as well as educational. Ideas include how to put on makeup, cut hair, make cut off jean shorts, sew clothing, make embroidery, patch up a hole in your jeans, etc.
Makeup Tutorials - everyone loves a good makeup tutorial. As long as the final outcome of the video looks good, you will find people that take interest. Who can't use a good makeup tip?
Shopping Videos - for some reason people find interest in what other people purchase. Maybe it gives the joy of shopping without the actual expense (for the viewer).
Trending Fashion Videos - if you can explain to someone about what clothing is in style and which clothing is out of style. You may have a friend for life. However, if you claim to understand trends but dress hideously, you may lose your following rather fast.
Fashion Event Videos- the good news is that new fashion events take place each year. If you are fortunate enough to have access to fashion week events, you will have a ongoing supply of fashion videos to upload to YouTube. Learn more about fashion runway shows & Fashion Week events.
Fashion is continuously on the cutting edge. Each day the industry is investigating new fabrics, consumer trends, manufacturing techniques etc. Possibly you can utilize current fashion news for ideas regarding the development of new fashion Youtube videos.
Do you have a great idea about fashion YouTube video ideas? Maybe you can make a video about your list of ideas.
It is sometimes OK to form the video around a question. A few more video content ideas include the following:
What's in my handbag?
What shoes should I wear today?
What color sweater looks best for fall?
Question and answer videos can provide good fashion video content.
Style tips are obviously always helpful.
Proper color socks to wear with brown shoes.
The best belt for a particular occasion.
Help with makeup.
Tips with choosing the best fragrance.
Learn more about YouTube from the following summaries:
Fashion YouTube channels summary
Fashion YouTube influencers summary
You may also have interest in the following fashion summaries:
Learn more about fashion videos.
Don't forget to visit the fashion week videos website if you enjoy fashion videos.
Be kind and Follow Apparel Search on YouTube.
You are far too creative to need suggestions from other people. The best place to obtain fashion YouTube video ideas is from within your own brain.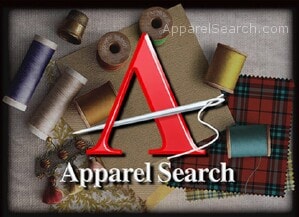 We hope this summary of fashion section has been of help to you.
Thank you for using the Apparel Search website.