DIY Fashion (Do It Yourself Fashion) - Who does it better than you? No one.

Doing things yourself has always been important? Historically, people made their own clothing. Often out of necessity. In modern times, DIY clothing projects are still going strong. Making your own clothes can be fun, financially beneficial, and more.
People enjoy making their own clothing, shoes, & fashion accessories. From simple to extravagant, the internet has helped spread knowledge about DIY fashion relevant projects & techniques.
The internet has many fabulous website to learn about DIY fashion.
DIY Fashion at Pinterest / DIY Clothes on Pinterest (follow Apparel Search fashion on Pinterest)
DIY Projects - Clothes, Tops, Tees, and Blouses
Clever Things to Do with Old Clothes (Good House Keeping) : Find a clever new use for your old or outdated currently unwearable items. Turn them into something new & improved.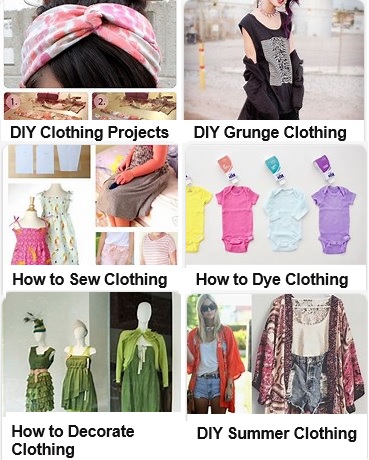 DIY Clothing Videos (Bing)
Best clothes hacks & DIY fashion tricks
DIY cute clothes
Transform old boring clothes.
DIY Tube Tops
DIY Makeup
DIY on Shoes
DIY Nails and Makeup Tips
DIY Embroidered Clothes
One of the best methods to explain a project is by using video. Where better to find video than YouTube?
DIY Fashion Accessories YouTube
Articles of possible interest on the Fashion Blog: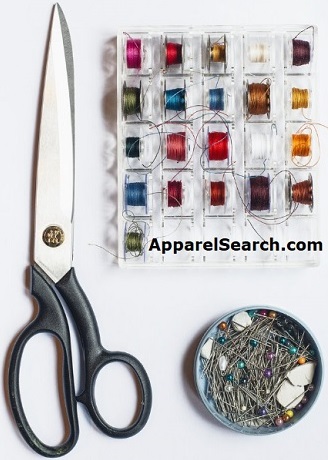 Gucci DIY Handbags
Learn about YouTube fashion video ideas. Obviously, DIY projects is a great idea.
You can visit the major search engines or your favorite style websites to find tips about how to DIY your clothes, cute DIY clothes ideas, and DIY clothing hacks to get you started with fun projects.
Are you going for extreme clothing transformations or just a little minor touch up? Either way, you are sure to find a fabulous do-it-yourself project.
We suggest that you continue your research beyond this page. You may want to visit Bing or Google and search the following and more.
How to crochet clothing
How to dye clothing
How to decorate clothing
DIY Fashion Hacks
DIY Clothing Projects
3D printing clothing
Learn about exciting fashion that can be made at home.
Remember, it is ALWAYS a good time to learn how to make clothing or embellish the clothes you already have in your wardrobe.