Welcome to the Apparel Search sewing guide. In this section we aim to assist both the fashion industry as well as people that wish to sew as a hobby or out of neccesity to keep their family dressed in proper clothing.
Sewing News
Educate yourself about home sewing from the Home Sewing section here on Apparel Search. Home sewing is for people that do not necessarily work in the clothing industry. They may produce clothing for sale, but they most likely sew for enjoyment. Some sew for enjoyment as well as profit.
Learn about sewing and the sewing, sewing factories, interests of sewers by joining a Sewing Association.
---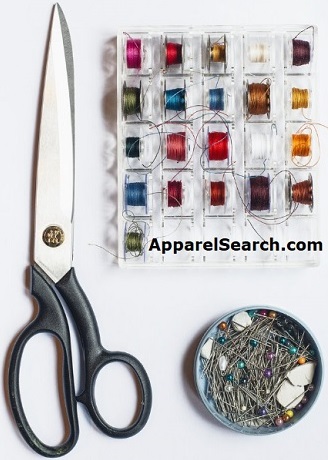 Sewing Group: discuss the sewing profession at the Fashion Industry Network.
Interactive Sewing Room: http://www.husqvarnaviking.com/ Introducing the new Husqvarna Viking Sewing Room - the interactive site for all sewers to learn about basic sewing techniques. Interactive movies will show you step by step how to insert a zipper, add a pocket, hem a skirt and more.
Home & Garden TV - Sewing Information : Sewing techniques and information from Home & Garden Television.
EN 13402 European Clothing Size Standard
Here are a few questions that may be of interest to sewers:
What is a Clothes Maker?
Read more questions about fashion and the apparel industry.
Sewing Relevant News Articles:
PFAFF creative icon Sewing and Embroidery Machine (August 2017)
Magnal Solutions launches STARS sewing standard rate setting service (January 2008)

Learn about sewing stitches and sewing seams from the Stitch & Seams Guide
If you have an interest in sewing, we suggest you join the sewing group at the Fashion Industry Network.