The following fabulous stitch & seam guides have been developed by Professor Bernard Kahn. Professor Kahn has been a professor at both Parsons and the Fashion Institute of Technology. Apparel Search greatly appreciates Professor Kahn's efforts in creating this tremendously helpful guide.
Browse the Stitch Guide, or the Seam Guide:
Sewing Guide
The stitches in this guide are the most commonly used stitches. See the listing of ASTM D-6193 stitches not illustrated.
Seam Guide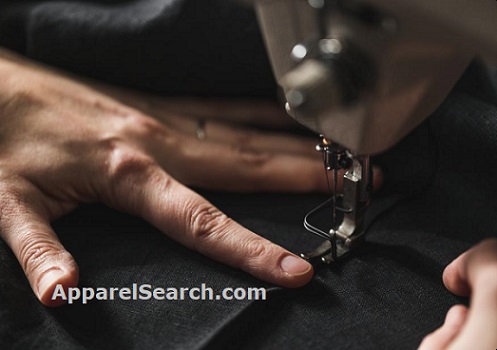 Seams are identified by symbols as follows;
Class of Seam: Two or more upper case letters
Type of the Class: One or more lower case letters
Number of Rows of Stitches: Designates the Number of Needle Rows in the Stitch
This Stitch & Seam Guide Is Designed To Enable You To Easily Find and Utilize The Correct ASTM D-6193 Stitch and Seam Standard for your product specifications, communications and development.
STITCH and SEAM GUIDE to the ASTM Standard D-6193 (Formerly Federal Standard 751a) powered by www.Garmento.org If you have questions about the seams guide, contact Professor Bernard Kahn at bkahn@hvc.rr.com or kahnb@newschool.edu
This Stitch Guide and Seams Guide link will take you to a stitch and seam guide created by Bernard Kahn, Adj. Professor of Production Management at Fashion Institute of Technology and Parsons The New School for Design. If you have questions about the information listed on the guide, you can contact Professor Kahn from his web site at Garmento.org or http://www.garmenco.org/
If you have an interest in sewing, we suggest you join the sewing group at the Fashion Industry Network.