The apparel industry is important to Broadway, and Broadway is important to the apparel industry. Both industries are important to one another in many ways.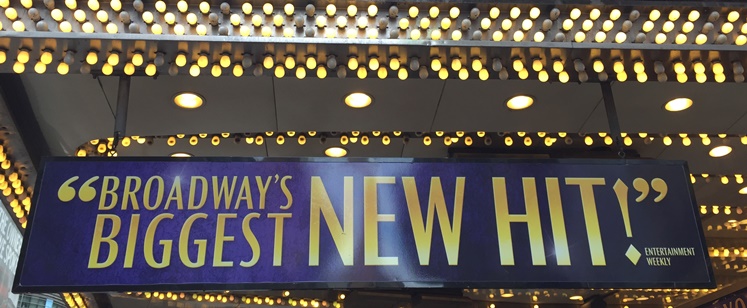 Broadway fashion is always the biggest hit.
Broadway theatre, commonly known as Broadway, refers to the theatrical performances presented in the 40 professional theatres with 500 or more seats located in the Theater District and Lincoln Center along Broadway, in the New York City borough of Manhattan. The Broadway Theater District is a popular tourist attraction in New York City. As with London's West End theatres, Broadway theatres are widely considered to represent the highest level of commercial theatre in the English-speaking world.
Broadway is important to the fashion industry for several reasons. The theater district can potentially influence fashion trends for a variety of reasons. One of which can be due to the celebrities that attend opening night celebrations or special events associated with new plays or musicals. Many red carpet photo opportunities for celebs result from the theater.
Broadway helps the fashion industry because the theater district hires costume designers and stylists that are technically also part of the garment industry. It also employees seamstresses, tailors, and possibly sewing factories in New York and other locations.
Consumers have a chance to benefit from the theater district shopping destinations. Clothing & accessory boutiques have popped up in the area to take advantage of the tourism created by the neighboring shows. When people travel to the city to see a show, they are also provided the opportunity for fine dining and fantastic shopping. Learn more about New York fashion shopping destinations from our consumer guide section.
Below are a few topics of possible interest in regard to Broadway fashion:
Clothing Brands with Broadway in the Name:
Broadway Show & Event Fashion News & Gossip
http://broadwayfashionreport.com/
Tony Award-nominee Tony Marion (Big Fish, Evita, Ghost) will host a new web-series with Hollywood style expert Erin McSherry (Jesse Tyler Ferguson, 50 Cent, Sofia Vergara), along with Tony Award-winning theater veteran Nick Demos (Memphis). The Broadway Fashion Report will cover the red carpet looks of the 2014 Tony Awards, as well as opening nights of the upcoming 2014-15 Broadway season. The show will feature Broadway fashionistas in a series of segments as they break down the trends of the Broadway community. Teasers and video promos for The Broadway Fashion Report are available at BroadwayFashionReport.com
Clothing Stores on Broadway New York:
Yelp http://www.yelp.com/search?find_desc=Clothing+Stores+On+Broadway&find_loc=New+York%2C+NY
1920's On Broadway:
http://www.upenn.edu/pennpress/book/14627.html
When Broadway was the runway:
http://www.upenn.edu/pennpress/book/toc/14627.html
Photography & The American Stage:
Information about Broadway:
http://www.newyork.com/resources/broadway-and-theater-history/
Don't forget about Off-Broadway
An Off-Broadway theatre is a professional venue in New York City with a seating capacity between 100 and 499. These theatres are smaller than Broadway theatres, but generally larger than Off-Off-Broadway theatres.
An "Off-Broadway production" is a production of a play, musical or revue that appears in such a venue and adheres to related trade union and other contracts.
Originally referring to the location of a venue and its productions on a street intersecting Broadway in Manhattan's Theater District, the hub of the theatre industry in New York, the term later became defined by the League of Off-Broadway Theatres and Producers as a professional venue in New York City with a seating capacity between 100 and 499, or a specific production that appears in such a venue, and which adheres to related trade union and other contracts.
Previously, regardless of the size of the venue, a theatre was not considered Off-Broadway if it was within the "Broadway Box" (extending from 40th to 54th Street, and from west of Sixth Avenue to east of Eighth Avenue, and including Times Square and 42nd Street). The contractual definition changed this to encompass theatres meeting the standard, which is beneficial to these theatres because of the lower minimum required salary for Actors' Equity performers at Off-Broadway theatres as compared with the salary requirements of the union for Broadway theatres. Examples of Off-Broadway theatres within the Broadway Box are the Laura Pels Theatre and the Snapple Theater Center.
According to Bloom and Vlastnik, the Off-Broadway movement started in the 1950s, as a reaction to the "perceived commercialism of Broadway" and provided an "outlet for a new generation" of creative artists. This "fertile breeding ground, away from the pressures of commercial production and critical brickbats, helped give a leg up to hundreds of future Broadway greats. The first great Off-Broadway musical was the 1954 revival of the Brecht/weill Threepenny Opera."
A number of Off-Broadway musicals have had subsequent runs on Broadway. These have included musicals such as Hair, Godspell, A Chorus Line, Little Shop of Horrors, Sunday in the Park with George, Rent, Grey Gardens, Urinetown, Avenue Q, The 25th Annual Putnam County Spelling Bee, Rock of Ages, In The Heights, Spring Awakening and Next to Normal. Plays that have moved to Broadway include Doubt, I Am My Own Wife, Bridge & Tunnel, The Normal Heart, and Coastal Disturbances. Other productions, such as Stomp, Blue Man Group, Altar Boyz, Perfect Crime and Naked Boys Singing have run for several years Off-Broadway. The Fantasticks, the longest-running musical in theatre history, spent its original 42-year run Off-Broadway.
You may want to learn about the Off-Broadway Leauge.
Miscellaneous information:
Broadway Stores, Inc. was an American retailer based in Southern California. Known through its history as Carter Hawley Hale Stores and Broadway Hale Stores over time, it acquired other retail store chains in regions outside its California home base and became in certain retail sectors a regional and national retailer in the 1970s and 1980s. It entered into Chapter 11 bankruptcy in 1991 and, eventually, its assets were completely sold off.
You may also be interested in reading a fashion blog article regarding the history of costume design in film. I understand that film and theater are different. However, on occasion, they make fantastic movies about theater performances. Take Les Misérables for example. Excellent Broadway performance as well as an award winning movie.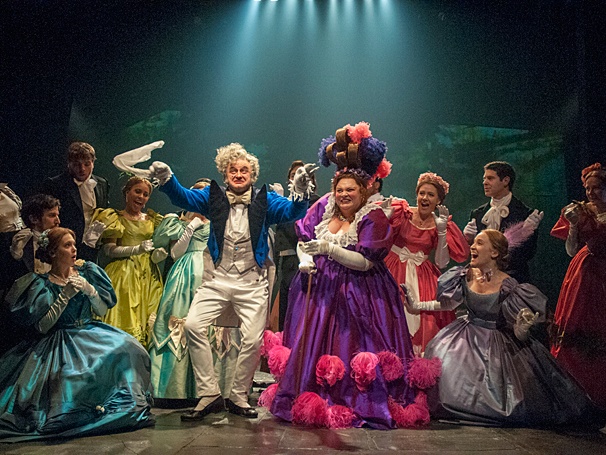 Learn more about Les Miserables on Broadway.