OK, I know that this is ridiculous, but you have been fashionrolled. What's that, you say… Well, it is the same thing as being rickrolled back in 2008, but with a more fashionable twist.
Have you been fashionrickrolled?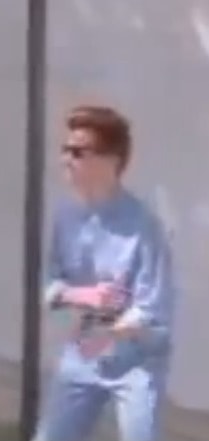 Don't you love the way the blue shirt and blue pants match in color. Ugh!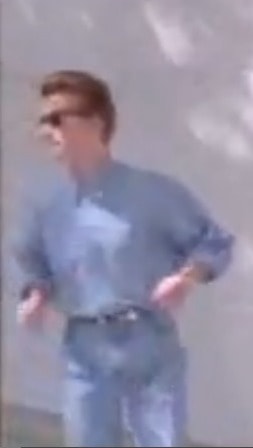 The original music video on YouTube used for rickrolling was removed for terms of use violations in February 2010 but was reposted within a day. It was taken down again on 18 July 2014. It is most likely up again...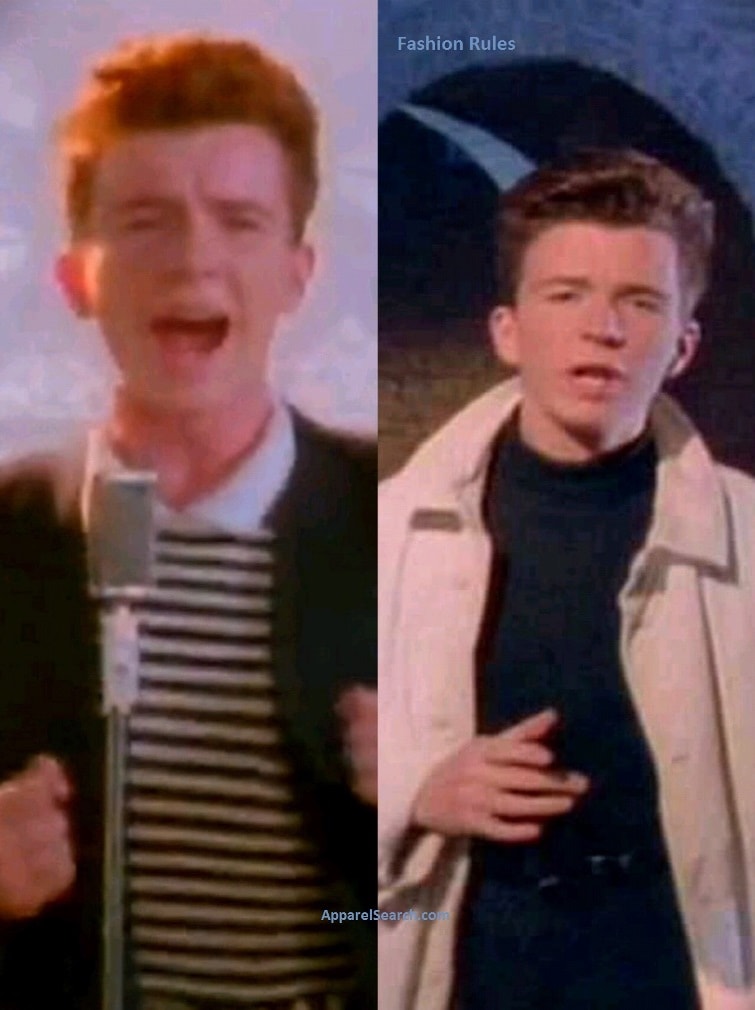 We are sure you are happy that you were able to see him above in two outfits instead of just one. You are welcome...
Rickrolling is an Internet prank involving the music video for the 1987 Rick Astley song "Never Gonna Give You Up". The meme is a bait and switch; a person or website provides a hyperlink which is seemingly relevant to a specific topic being discussed, but actually leads to Astley's video.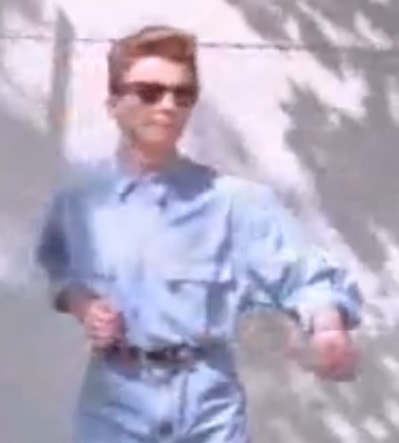 People led to the music video are said to have been rickrolled. Rickrolling has extended beyond web links to playing the video or song disruptively in other situations, including public places, such as a live appearance of Astley himself in the 2008 Macy's Thanksgiving Day Parade in New York.
This prank may be one of the luckiest things to happen to Rick in recent years as it clearly made him well known to an entire new crop of internet savvy youngsters.
The song, his solo debut single, was a number one hit on several international charts, including the Billboard Hot 100, Hot Adult Contemporary Tracks and UK Singles Chart. As a means of promoting the song, it was also made into Astley's first music video, which features him performing the song while dancing.
The practice of Rickrolling spread significantly and became an internet phenomenon, eventually attracting coverage in the mainstream media. An April 2008 poll by SurveyUSA estimated that at least 18 million American adults had been rickrolled. In September 2009, Wired magazine published a guide to modern hoaxes which listed rickrolling as one of the better known beginner-level hoaxes, alongside the fake e-mail chain letter. The term has been extended to a simple hidden use of the song's lyrics.
If Rick can have a roll, why can't the world of fashion have our own as well. Hence, the birth of the fashionroll (born today, January 21, 2015). Unfortunately, it will most likely die today as well. It is very possible that you are the only person on earth (other than me), to see this disturbing display of what can possibly be termed a "fashionrickroll".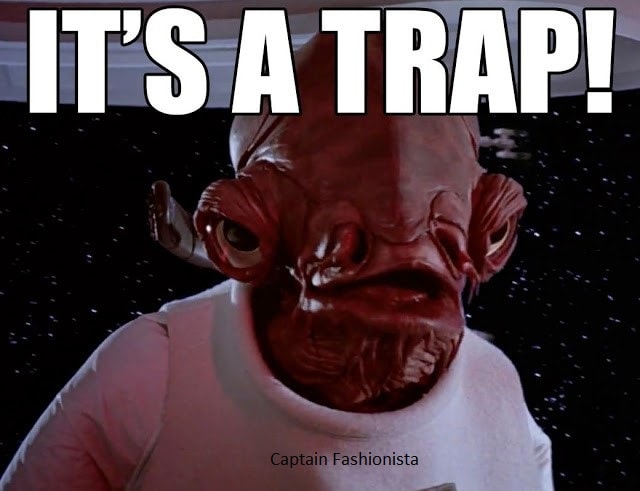 You've been captured by captain fashion.
If you think that this page is completely stupid, you are probably correct (and smarter than you look).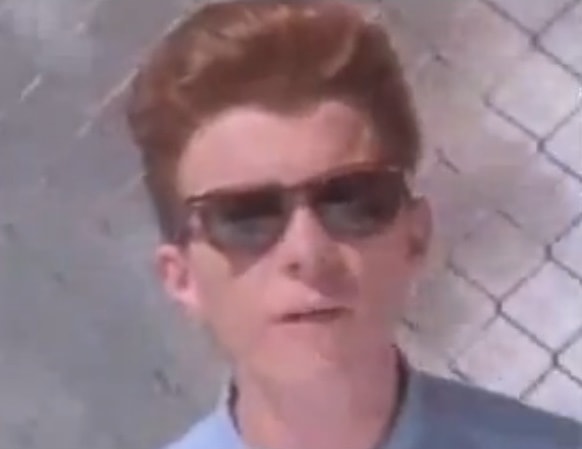 Nothing better than being rickrolled by Rick in trendy 1980's sunglasses.
Fortunately, Rick was not wearing parachute pants in the video. Yes, those were being worn in the 80's when the music video was made.
You should visit the Rick Astley website to learn more about him and purchase his products. As of early 2015, he has been touring and doing great. It's important to keep in mind that Rick was not the only person to dress like this in the 80's. He was actually on trend for the time period. We all dressed with a similar style of clothes, eyewear, and hair.