Socks are typically marked with either a shoe size or an indication of small, medium, large, extra large, etc. For example, "S, M, L, XL, etc." would be the alpha size. When shopping, you may have to contact the manufacturer if you want the most accurate conversion from the alpha size to shoe size or visa versa.
First lets try to get a handle of shoe measurements because they are relevant.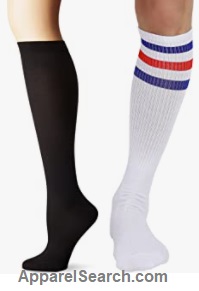 It is important to note that the shoe measurement system are NOT perfectly standardized internationally. In fact, they are not standardized well be region either. Though the ISO had released a technical specification (ISO/TS 19407:2015) for converting shoe sizes across various local sizing systems, the organization noted that the problem of converting shoe sizes accurately has yet to be fully resolved. At best, its own published standards for shoe sizes conversions only serve as "a good compromise solution" for shoe-buyers
A shoe size is an indication of the fitting size of a shoe for a person. There are a number of different shoe-size systems used worldwide. While all shoe sizes use a number to indicate the length of the shoe, they differ in exactly what they measure, what unit of measurement they use, and where the size 0 is positioned. Some systems also indicate the shoe width, sometimes also as a number, but in many cases by one or more letters. Some regions use different shoe-size systems for different types of shoes. Yes, this becomes very confusing.
Shoe sizes often measure the length of the foot not the actually shoe. However, really depends on the manufacturer and how they create their points of measure (learn about size specs & points of measure).
Many sock retailers, brands & manufacturers list the approximate fit of the socks based on shoe sizes (not sock sizes).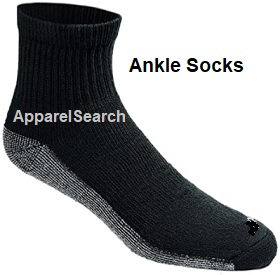 Looking for a sock size chart?
Most size charts are general guidelines and can not be guaranteed.
Nike Unisex Sock Size Chart - https://www.nike.com/size-fit/unisex-socks
Women's Sock Size Chart - http://www.sizechart.com/socks/women/index.html
Men's Sock Size Chart - http://www.sizechart.com/socks/men/index.html
Sock Size Guide from The Sock Drawer - https://sockdrawer.com/pages/sock-sizes-explained-finally
Bold Socks - https://www.boldsocks.com/mens-womens-sock-sizing-guide
Sock Club Sock Size Chart - https://www.sockclub.com/sizechart
In addition to different measurements, socks are categorized by different length descriptions. Consumers typically understand that the following descriptions indicate different sock lengths (heights).
Ankle Socks
Quarter Socks
Crew Socks
Tube Socks
No Show Socks
Knee High Socks
Thigh High Socks
Research the following:
You may want to visit the clothing measurements section and check the shoe measurements for a point of reference.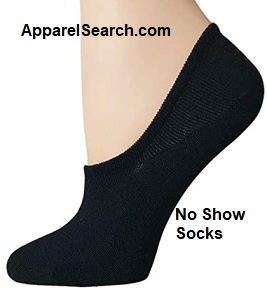 If you enjoy learning about hosiery, you may also want to learn about compression socks.