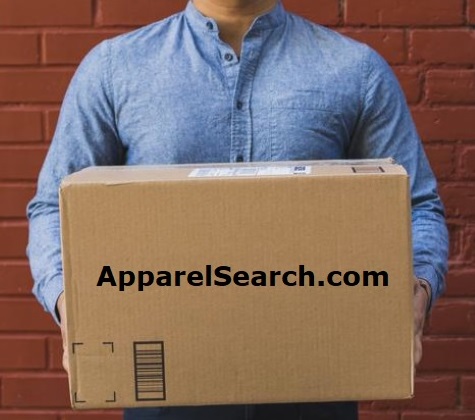 Acme Corrugated Box Co., Inc. (USA) is a "real time" manufacturer of corrugated shipping containers and corrugated packaging products. Our ultimate goal is to give a level of service unparalleled in the marketplace. In bringing "real time" manufacturing capabilities to our customers we help free up cash flow, reduce required warehouse space (better used for internal processing), while requiring less labor and handling.
---
Akers Packaging Service, Inc. (USA) offers Solutions to all Corrugated Applications. They design and manufacture custom corrugated materials and packaging products to match your specifications. They offer traditional Brown Boxes, Displays, High Graphics, Assembled Partitions, Auto Bottom Products, Hazardous Materials Packaging, Pre-Printed Products, Build Ups, Bulk Boxes, Corrugated Pallets, Book Packaging, Labeled Products, Sheet Supplier, A, B, C, and F Flute capabilities, Michelman coating.
---
American Packaging Group (USA) : American Packaging designs and manufactures all types of custom corrugated boxes including retail boxes, shipping boxes, cases and other corrugated packaging. Utilizing numerous container and sheet plants, American Packaging covers the full range of corrugated products. They can manufacture 150 lb single wall to 600 lb triple wall to accommodate any shipping need. Also, they have B, C, D, E, & N flute to get the look your company is going for. Retail market merchandising customers have the availability of single facing corrugated with four color process label laminating, or direct to corrugated flexo printing for high quality print. Their state-of-the-art structural design centers can create test samples to ensure correct sizing, style and strength before production occurs. With plants around the country, American Packaging Group can ship anywhere in a fast-cost-effective manner.
---
Argrov Box Co. (USA) is a manufacturer and distributor of corrugated boxes and packaging supplies. Founded in 1969, Argrov Box provides what it calls, "Combo Packaging Solutions
". . . boxes and corrugated products, packaging supplies and value-added packaging design services. Manufacturing and warehouse facilities are located in Dayton, Ohio; however, Argrov ships boxes and other products throughout the United States and North America. Argrov Box Co. maintains a ready-to-ship inventory of over 650 box sizes in addition to packaging supplies and other corrugated products. At any given time, there are between 1 million and 1.5 million boxes in inventory.
---
Columbia Corrugated Box and Packaging Resources together form one of the largest packaging and packaging services companies in the Northwest. Their customers have ever expanding and evolving packaging requirements, so they are always ready to provide innovative ways to quickly meet their needs. They offer a wide range of packaging solutions and services, including packaging design, professional testing, just-in-time and stocking programs, all styles and types of corrugated and foam packaging, custom wood and cushion crating, and prompt delivery by their company-owned fleet of trucks.
---
Far East Packaging: is the leading corrugated boards and cartons maker in the Singapore and Malaysia. They have been operating for over 27 years. To give you maximum flexibility and ensure delivery times are short and reliable they operate up to 5 corrugators a day. They supply sheets of corrugated board and corrugated cartons to customers in a wide range of paper grades and flutes. Their ultimate goal is to become Premier Supplier of Quality Packaging And Services In Asia. In bringing CIM (Computer Integrated Manufacturing ) to their customers, they help free up cash flow, reduce required warehouse space (better used for internal processing), while requiring less labor and handling. By practicing the latest technology, Far East Packaging is the low cost producer in their marketplace. They can service all your packaging needs, including Regular Slotted cartons, Full Overlap cartons, Full Telescoping cartons, Half Slotted cartons, Five Panel Wraps, Cut Out Wraps, Custom Die-Cut Boxes, Dividers, Pads , Single face sheets, Single face rolls and much more
---
Krystals (United Kingdom) : Established in 1986, Krystals is run with the high values of a family business. Based in a modern purpose built factory in a busy and vibrant industrial area of the ever growing city of Lincoln, they pride themselves of the high quality of their product, their excellent customer service and their moto,
rapid response from inquiry to well after delivery
, which their fleet of vehicles help to achieve every time. They manufacture, at their site, corrugated boxes to customer specific requirements. Recent years have seen major investment in a state of the art Japanese Case Maker and Automatic Die Cutting Machine.
Corrugated cartons

Heavy Duty cartons
---
LPS Industries : LPS Industries is an ISO 9001:2000 Certified company and offers three separate products groups: 1) Flexible Packaging - custom laminated roll stock, custom barrier pouches, resealable polyethylene bags and zipper profiles. 2) Coated Products - pressure sensitive envelopes, pressure sensitive labels - edp, thermal, laster and prime, also adhesive coating - fullgum and pattern, hot melt and aqueous. 3) General Packaging - packaging systems and accessories, identification products, and hazardous material shippers Modern production facilities and state-of-the-art equipment assure all products are manufactured to the highest quality standards.
Shipping cartons
Polybags
Packing Tape
Shrink Wrap
---
Pheonix Packaging Inc. (USA) : a multi-faceted production operation, located in Central Pennsylvania. As a corrugated manufacturer, they can supply all size corrugated cartons, stock boxes, custom boxes, die cuts, pads, sheets and partitions. Their customer base includes integrated box manufacturers, and they market tapes, kraft paper, plastics, polyurethanes, polystyrenes, ethafoams, and other foam products. Their design department utilizes the best substrates for the custom job, including ESD boards, chipboard, military boards, as well as foam core and corrugated fiberboard. They supply packaging equipment, strapping, tapes, peanuts, stretch films and shrink films. When it comes to packaging supplies, Phoenix assists their customers in design and full service supply.
Vanguard Packaging - corrugated cartons, retail packaging, blister cards, etc.