Packaging is an important aspect of warehousing.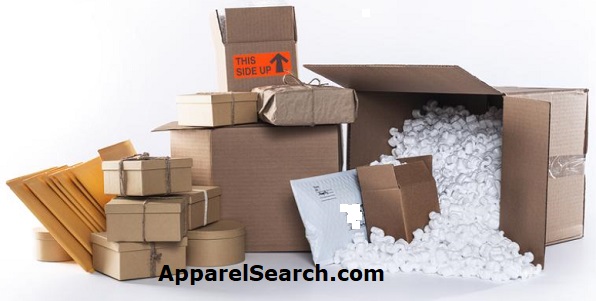 Poly Bag Heat Sealer
Corrugated Boxes / Corrugated cartons
Heavy Duty Corrugated Shipping Boxes

AJM, Inc.: shrink wrap packaging and shrink wrap equipment for all your basic packaging needs. Overpackaging to keep items clean and neat, as well as displayed well. They sell to beginning companies thru semi-production levels. Shrink Bags are their least expensive way to get started, and they offer larger bar sealers and systems for larger volume users. Address: 1500 E. Juana Avenue Ste- W San Leandro California 94577-3931 USA Phone: 510-357-7791 or 1-800-845-6839 Fax: 510-357-7791 Email: mfrug@ajminc.com Contact: M. Frug, VP
Wholesale Item # 1: Shrink Wrap
Wholesale Item # 2: Shrink Bags
Wholesale Item # 3: Shrink Wrap Machines
Wholesale Item # 4: Shrink Packaging
Wholesale Item # 5: Packaging Equipment

Wholesale Item # 6:

Bag Sealers

Wholesale Item # 7: Shrink Films
---

Allpack Packaging Supplies Ltd (England) : is a wholly independent packaging distribution company. They are able to supply almost any type of packaging material either from stock or bespoke. Their aim is to provide their customers with the sort of service that perhaps some of their competitors cannot. They are situated in the heart of East Anglia some 9 miles east of the historic market town of Bury St Edmunds in Suffolk, England. cartons, Strapping, Bubble Foam, Adhesive tapes, polythene products, strings and twine.
---

American Recycling & Manufacturing (Pallets , Trays, Rolls) : ARM is an environmentally conscious packaging company. They continually strive to design and implement win-win relationships which make sense economically and environmentally. ARM is the leader in the field of reverse logistics systems, specializing within the field of reusable transport packaging. They design and implement reverse logistics solutions which provide their business partners with transport packaging at a fraction of the cost of new. While bringing reusable packaging to their purchasing partners, they simultaneously provide waste management services to their returning partners.
---

Bear Shipping Supplies : Assure accuracy when purchasing our licensed, vendor approved shipping supplies and packaging supplies: Hangers Flat Pack Poly Bags Boxes.
---

Empire Mercantile Corporation: This company is an Import-Export company in business for 40 years. Amongst other items, they import a line of packaging tools and supplies including impulse sealers which seal plastic bags. They also import and sell tape dispensers, tape, strapping tools and stretch wrap tools. Address: 33 West Main Street, Elmsford, NY 10523 Phone: 914-798-5144 Fax: 914-789-5141 Email: empiremerc@mindspring.com
---

International Safe Transit Association : addressing the problems of package damage and package economics.
---

Institute of Packaging Professionals (IoPP) : The mission of the Institute of Packaging Professionals is to be the leading individual membership organization serving the educational needs of the packaging community.
---

M-Pak Systems, Inc : Distributor of packaging and material handling equipment and supplies. Equipment includes both new and used types of bagging, shrink wrap, box taping, stretch wrapping, tagging, labeling, as well as, conveyors and other material handing equipment. Supplies include bags, shrink film, stretch film, tape, and tagging and label supplies. M-Pak maintains a full featured service department with replacement parts for packaging equipment and qualified service technicians. PO Box 13544 2007 Yanceyville StGreensboro, NC 27415 Phone: 336-378-6036 Email: mpak@greensboro.com
---

Packaging Strategies : Since 1983, Packaging Strategies has delivered to the world's packaging leaders, the kind of inside, informed news and analysis that cannot be found anywhere else in the world of packaging. They cover the tough issues, the ones other publications and conferences are afraid to touch.
---

Packaging World Magazine : Since Summit Publishing Company opened its doors in 1993, Packaging World has offered the packaging community the experience of the industry's most experienced and dedicated journalists. Their mission from day one has been consistent - to bring the packaging community the best-written and produced packaging publication in the world.
---

PackNet - Packaging Machinery Manufacturers Institute (PMMI) : Packexpo.com is a website devoted to the packaging industry. It is for suppliers and buyers of packaging machinery, materials, components and services.
---

Sealed Air : Founded in 1960 with the invention of Bubble Wrap
air cellular cushioning, Sealed Air has grown into a global company with more than $3 billion dollars in sales. Although their company is famous for Bubble Wrap cushioning, Sealed Air is much more. Today, Sealed Air is a leading global manufacturer of a wide range of fresh food, protective and specialty packaging products. Reaching nearly 80 percent of the world's population, their products protect and preserve their customers
most precious assets from the plant or warehouse through the rigors of the distribution chain. Many Sealed Air products are also designed to create an appealing presentation of their customers
products in consumer markets.

WIP Packaging Horizons Magazine : Provides a forum for packaging education, networking and mentoring for the personal and professional development of women.
Gummed Sealing Tape

Reinforced Gummed Tapes

Pre-Printed Carton Sealing Tapes

Color Coded Carton Sealing Tapes

PVC Carton Sealing Tape
Pistol Grip Tape Dispenser
Electric Gummed Tape Dispensers
Manual Gummed Tape Dispensers
Digital Gummed Tape Dispensers
If you find something not working, please Fix it.