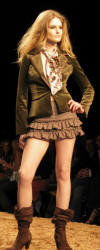 1 Site Wholesale Clothing Wholesale Women Clothing Fashion. We are specialize in junior, Missy, women's, plus size, tops, Halter tops, Jeans, Pants, Capri, skirt, dresses, jackets, lingerie, Men's, Kids and more.Address: 122 E 14th St Los Angeles CA 90015 Phone Number: 1-213-746-1131 Fax Number: 1-213-746-1131 Address Los Angeles: Contact Nir e-mail: fashion@1sitewholesaleclothing.com
Wholesale Junior Clothing
Wholesale Women Plus size.
Wholesale Tops

/

Halter Tops
Wholesale Jeans.
Wholesale Pants.
Wholesale Skirt

/

Dress
Wholesale Jacket.
---

Apparel Candy : ApparelCandy.com is one of the premier online sources for latest styles and fashions in wholesale fashion clothing and accessories at prices marked 50%-80% BELOW wholesale prices. Apparel Candy specializes in carrying women's clothing in the junior, missy, junior plus, and plus size categories, as well as maternity clothing. Whether it's jackets, jeans, t-shirts, tops, dresses, halter tops, fashion earrings and necklaces, and sunglasses you are looking for, Apparel Candy always has a wide range of categories to suit and style for any customer around. They offer the absolute best prices online, along with their Free Shipping specials. Be sure to check out their blog (blog.apparelcandy.com) for more information on the newest styles and fashions, along with coupons, specials, and now interactive fashion media. Address 1651 Mateo St, Los Angeles CA 90021 Phone 877-870-8686 Fax E-mail info@apparelcandy.com
Women's Wholesale Dresses

Women's

Wholesale Fashion Accessories

Women's

Wholesale Jackets

Women's

Wholesale Juniors Clothing

Women's Wholesale Missy Clothing

Women's Wholesale Plus Size Clothing

Women's

Wholesale Sunglasses
---

Boulevard Apparel: Boulevard Apparel Group, an Internet leader for branded & non-branded names at clearance prices. They help you, The Retailer/wholesaler, shop smarter by offering top-quality brandnames & generic merchandise at 40-80% off, every day of the week. At Boulevard Apparel group you will find great selections of your favorite brands in all categories, all backed by the warranties and services you would expect. Boulevard Apparel Group over the last 15 years made partnerships with many leading brandname companies, manufacturers, garments contractors & importers. Because of these relationships, they are able to buy products at significant discounts, which then allow them to pass these incredible savings on to you. Address: 1375 E. 6th St. unit #5 Phone: 213-614-1800 Fax: 213-614-1815 E-mail: sales@blvapparel.com Contact: Bessie
Wholesale Juniors Clothing
Wholesale Plus sizes
Wholesale Dresses
Wholesale Clubwear
Wholesale Halter Tops
Wholesale Activewear
Wholesale Sweaters
Wholesale Jeans
Wholesale Skirts
Wholesale Shirts
---

Conrad C. : After forty years in the fashion industry, Conrad Cape has developed three simple yet fundamental principles: a strong work ethic, a keen understanding of the consumer, and most of all, a general love for the business. These values have been carefully nurtured in sons Jeffrey and Michael who now function as the leading members of the Conrad C team. Together, their combination of knowledge, experience and enthusiasm has earned the Montreal based ladies sportswear company its strong presence in the Canadian market. The needs of both large retailers and independents alike are met by the attention paid to customers tastes and lifestyles. The hallmarks of a Conrad C garment begin with a highly experienced design team that researches the world for major trends and fine fabrics. The result is a fresh collection of fashion co-ordinates for a complete, easy-to-update wardrobe of timeless pieces that includes jackets, pants, skirts, blouses and knitwear. The Conrad C Collection is offered in Missy (sizes 4-18), Petite (sizes 2-18), Woman and Petite Woman (sizes 14-24).
Jackets Wholesaler
Pants Wholesaler
Skirts Wholesaler
Blouses Wholesaler
Knitwear Wholesaler
Petites
---

Cornell Trading (Canada): Cornell Trading is your wholesale source for collections by April Cornell. They are a leading distributor and manufacturer of wholesale women's and children's apparel including dresses, skirts, blouses, and sleepwear. They also sell April Cornell books and Housewares, like table linens, placemats and napkins, bedding, women's handkerchiefs, and dolls and stuffed animals.
Dresses wholesaler
Skirts wholesaler
Blouses wholesaler
---

Evewwholesale : Wholesale online fashion women clothing, apparel, clothes, dresses, sweaters, tops, t-shirts, jeans, jacket, pants, skirts. For close out prices only. Address: 726 E. 12th St. #103, Los Angeles, CA 90021 USA
Wholesale Women's Dresses
Wholesale Women's Jeans
Wholesale Women's Jackets
Wholesale Women's Pants
Wholesale Women's Skirts
---

F.L. Malik, Inc.: Founded in 1989 by David and Frances Neumann, F.L. Malik Inc. designs and develops two product lines for more than 500 small to medium-sized specialty stores in the Southwest, Midwest and Southeast United States. The F.L. Malik product line is targeted to young misses desiring updated casual apparel. The Ivy Jane product line is targeted to the younger, contemporary customer that is fashion and body conscious. For more information, visit .
---

Garuda Jewelry and Craft (Canada): Canadian company wholesale rayon sarongs, skirt, Bali batik and clothing, silver jewelry, body jewelry, home decor, Indonesian arts and crafts, musical instruments, candleholder and candles, Christmas gift, unique giftware, garden decor, aromatherapy and essential oil products. They wholesale to USA also. Address: 4242 Union Street Burnaby V5C 2X4 Canada Phone: 604-2980487 Fax: 604-2982156 Email: info@beautifulstuff.com Contact: Sara Liang, President
Gender: Unisex
Wholesale Item # 1: sarong
Wholesale Item # 2: mini skirt
Wholesale Item # 3: long skirt
Wholesale Item # 4: wrapping skirt
Wholesale Item # 5: rayon and cotton sarong
Wholesale Item # 6: batik from Bali Indonesia
Wholesale Item # 7: Bali clothing
---

Golden Ages Group, Inc.: Importer Wholesale for women's clothing. Address: 4621 S Cooper #131-249 Arlington, TX 76017 Phone Number: 214-235-1530 E-mail: michael@goldenages.us Contact: Michael Shen
---

Good Stuff Apparel: Goodstuffapparel.com is a wholesale clothing distributor based out of Los Angeles carrying the latest fashion clothing from hundreds of Los Angeles area manufacturers and distributors. They focus on offering a wide range of wholesale fashion clothing for your boutique including skirts, dresses, pants, joggers, jeans, activewear, sweaters, blouses and jackets. Address: Los Angeles, CA , 90015 Phone - 310-867-5233 E-mail - info@goodstuffapparel.com Contact name - Ryan
Women's Wholesale Jeans
Women's Wholesale skirts
Women's Wholesale Activewear
Women's Wholesale Dresses
Women's Wholesale Blouses
Women's Wholesale Jackets
---

Gypsy Moon: Gypsy Moon is a small company that has been in business for 12 years during which they designed, produced and sold their own line of women's clothing. Their clothing is unusual, feminine and romantic. They use only natural fabrics, mostly silk, and they wash and distress everything to give the look and feel of antique clothing. They also have a line of one-of-a-kind pieces made from antique clothing and trims that is entirely hand-made. To see the one-of-a-kind items look at www.gadja.com and for the standard wholesale items go to www.gypsymoon.com . Address: 1780 Massachusetts Ave. Cambridge, MA.02140 Phone:617-876-7095 Fax E-mail: spider@gypsymoon.com Contact: Cheryl Wanner, business manager
---

Illusion Jeans: Get ready to experience a whole new way of dressing. Illusion Jeans has created a line of clothing never seen before. The secret is in the ILLUSION material. This Vinyl has thousands of optical lenses embedded inside that make the garments come alive Address: 3801 South Ocean Drive # 15 G Hollywood Florida 33019 USA Phone: 954 456 8982 Fax: 954 456 8982 Email: sales@illusionjeans.com Contact: Ken Ranucci - Pres
Gender: Women's
Wholesaler Item # 1: Ice Jeans
Wholesaler Item # 2: Fire Pants
Wholesaler Item # 3: Water Jeans
Wholesaler Item # 4: Hot Pink Skirt
Wholesaler Item # 5: Pink Top
Wholesaler Item # 6: Fire Top
Wholesaler Item # 7: Bell Bottom Jeans
---

Jet Apparel Group: Jet Apparel is a full service off-price distributor to the world of quality name brand apparel. Jet Apparel is one of the largest and fastest growing global distributors of name brand off-price apparel. Founded in 1986 in a small California office, this privately held company now has state of the art warehouse facilities spanning 50,000 square feet in Costa Mesa, California with satellite offices in New York, Puerto Rico and Hong Kong. Their networked computer system gives their sales staff up-to-the-minute availability on inventory. They also offer their customers the speed of electronic mail and internet web site to communicate with them and access their products. Jet Apparel's truly unique in the industry center around their stock of over 1 million units of inventory ready to ship at all times and in all categories (Missy, Junior, Large Size, Mens, Childrens, Accessories and shoes). Address: 1700 Sunflower Avenue Costa Mesa, California 92626 USA Phone: 714 979 1700 x211 Fax: 7149799792 Email: tomb@jetapparel.com Contact: Tom Benjamin
Wholesale

r

Item # 1: Women's Pants/jeans (All Styles)
Wholesale Item # 2: Women's Shorts/skirts/skorts (All Styles)
Wholesale

rs

Item # 3: Women's Tops (All Styles)
Wholesale Item # 4:Men's Pants/jeans (All Styles)
Wholesale Item # 5: Men's Shirts (All Styles)
Wholesale Item # 6:Men's Shorts (All Styles)
Wholesale Item # 7:Missy Apparel (All Styles)
---

LaLeLi Fashion : they e produce in Turkey, Poland and EU and always create out of love for fashion. The products they offer are clothes for women in all styles and sizes. For them, fashion is a woman! Their clothing is a variety of models: blouses, sweatshirts, trousers, skirts and dresses. When creating them, they are inspired by the latest trends and comfort. They offer quality, style and interesting details combined with an attractive price. To meet the expectations of their customers, they also offer accessories such as jewelry to complement each styling.
Women's Blouse Wholesaler
Women's Sweatshirt Wholesaler
Women's Trouser Wholesaler (Pants)
Women's Skirt Wholesaler
Women's Dress Wholesaler
---

Natural Art Surfwear, Inc.: Surfwear from one of the most respected names in the world of surfing. From the world renowned surfboard maker Natural Art, founded in 1968 in Cocoa Beach, Florida authentic surf styles for men, women, boys and girls. Surf clothes brought to you by real surfers, straight from the beach, with a quick stop to check the surf, to a retailer near you. Address: 712 US Highway One, Suite 205 North Palm Beach Florida 33408 USA Phone: (888) 396-8787 or (561)863-0889 Fax: (561)863-1283 Email: gogettr1@aol.com Website: Contact: Greg Dooley, President
Gender: Men's and Women's
Wholesaler Item # 1: Surf Trunks
Wholesaler Item # 2: T Shirts
Wholesaler Item # 3: Shorts
Wholesaler Item # 4: Tops
Wholesaler Item # 5: Skirts
Wholesaler Item # 6: Dresses
Wholesaler Item # 7: Fleece
---

newCreation Apparel: newCreation Apparel is a small manufacturer, wholesaler and online retailer of classic, modest women's apparel. Their styles are designed for today's busy woman and intended to be worn with confidence and for comfort. Their timeless pieces can be mixed, matched and added to existing favorite pieces. All garments are exquisitely tailored from carefully selected fabrics, mostly natural fibers. They offer an extensive variety of skirts and a wide range of sizes (2-20 and soon 22 & 24) and various lengths. The stock on hand of each style is limited. Their products are reasonably priced and 100% guaranteed. Wholesale includes skirts, jackets, vests, nightwear, and silk slips. Address: 2950 Newmarket Street, Suite 101, #233, Bellingham, WA 98226 Phone: 360-676-1015 Fax: 360-676-1646 E-mail: info@newcreationapparel.com Contact: Sigrid Peterson
wholesale

skirts

wholesale

jackets

wholesale vests

wholesale

nightwear

/ sleepwear

wholesale slips

women's retailer
---

Rude But CUTE Address 2915 Ogletown Road #2086, Newark, Delaware, 19713 Phone 302-722-6202 E-mail ben "at" laleli.eu Contact name Ben Detailed description of your company (including product or service provided) DESCRIPTION Rude But CUTE designs and manufactures young and daring European fashion apparel for women, combining comfort and elegance. Ranging from eye-catching flexi-sexy casual, street, club and evening/cocktail outfits, RBC's collections of tops, skirts, dresses, sets and jumpsuits feature refreshing cuts, high quality fabrics and very attractive pricing. Open to white label collaborations.
Wholesale Tops
Wholesale Hoodies
Wholesale Skirts
Wholesale Dresses
Wholesale Sets
Wholesale Jumpsuits
Wholesale Pants
Wholesale Club Dresses
Wholesale Casual Dresses
Wholesale Evening Dresses
Wholesale Cocktail Dresses
---

Sapphire, Inc.: is a wholesaler of women's apparel in Northern America and the Caribbean, based in Atlanta, GA. They specialize in the resortwear and sportswear industries. Address: 7140 NW 11th Street Ft. Lauderdale, FL 33313 Phone # 954-581-4464 e-mail: EvanWyk@Elmarie.com or Reality@Att.net Contact: Elmarie van Wyk
Wholesale Item # 1: Women's' Loose dresses
Wholesale Item # 2: Women's Sarongs / Pareos
Wholesale Item # 3: Women's and Missy's bikini wraps and skirts
Wholesale Item # 4: Women's Beach shirts
Wholesale Item # 5: Women's and Missy's Beach dresses
Wholesale Item # 6: Quality, easycare, lightweight, unique and colorful fabrics
Wholesale Item # 7: Georgettes, and Polyester
---

Star Investment & Trading LLC: Importer and wholesaler of textile fabrics, apparel, home / kitchen textiles, uniforms, and schiffli embroidered laces, trims, borders including guipure laces. Provides complete package full service production of all apparel and home / kitchen textile products. Address: 9909 West Roosevelt Road, Suite 204-A Westchester, Illinois 60154 USA Phone: 708 345 6234 Fax: 708 345 6498 Email: starusa@att.net Contact: Aamir Bandukda, Partner
Wholesale Item # 1: Shirts
Wholesale Item # 2: Uniforms
Wholesale Item # 3: Aprons
Wholesale Item # 4: Skirts
Wholesale Item # 5: Blouses
---

Varjoy: they import women's clothing from Italy, for very good prices. They offer suits, jackets, pants, skirts, tops, dresses and coats. Address: 850 S. Broadway, Los Angeles, California 90014 USA Phone: 310- 901-6977 Fax: 213- 623-9451 Email: Varjoylimited@cs.com Contact: David: Manager
Gender: Women's
Wholesale Item # 1: Suits
Wholesale Item # 2: Jackets
Wholesale Item # 3: Pants
Wholesale Item # 4: Skirts
Wholesale Item # 5: Tops
Wholesale Item # 6: Dresses
Wholesale Item # 7: Coats / Outerwear
---

Wholesale Fashion Square: WholeSaleFashionSquare.com is a clothing wholesaler who carries top quality fashion apparel from hundreds of Los Angeles area manufacturers and importers. They bring you an amazing assortment of products in many brands and styles. This includes a number of skirts wholesale, dresses, pants, jeans, activewear, sweaters and jackets. Their deeply discounted items also include wholesale tops (e.g. camisoles, tank tops, halter tops, t-shirts, tube tops and blouses), wholesale jeans (e.g. boot cut, low-waisted, hiphugger, stretch, straight leg, flared, playfully decorated), and an unparalleled variety of tops, sweaters, jackets, pants, jeans, skirts and dresses in wholesale plus size. They offer a greater selection of Plus size fashion options over most brick and mortar stores! Address: 1651 S Santa Fe Ave. Los Angeles, CA 90021 Phone: 1-877-811-4911 Fax: 1-213-797-4231 E-mail: info@wholesalefashionsquare.com Contact : Michael
Wholesale Junior Clothing
Wholesale Women Plus size

Wholesale Clubwear
Wholesale Halter Tops

Wholesale Jeans
Wholesale Skirts
Wholesale Shirts
Thank you for viewing our women's skirt wholesalers page. If you have suggestions on how we can improve this page, please let us know.
You can now return to the women's wholesale clothing page or to the clothing wholesaler main page for additional selections.
If you are looking for skirt retailers, you can check the skirt store section.
If you sell wholesale clothing, you can add your wholesale business to Apparel Search.
Apparel Search Add Your Company Contact Us About Us Advertise News Letter Legal Help
Copyright © 1999-2022 Apparel Search Company. All Rights Reserved.