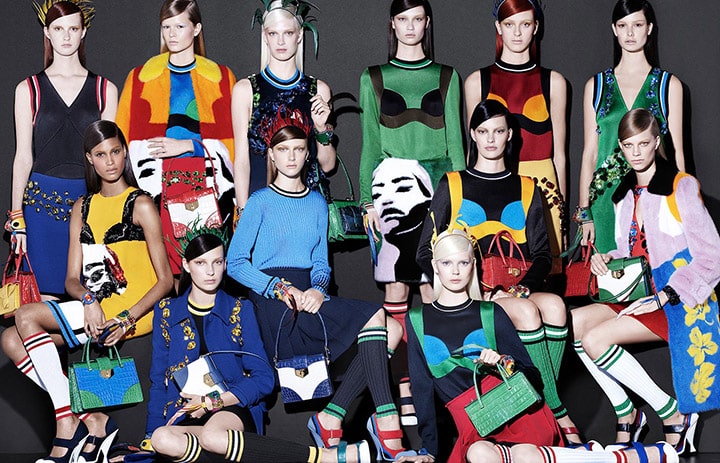 24seven

I

nc.

:

freelance professionals ready to help you with any staffing needs right now. If you want Apparel Designers, CAD Designers, Patternmakers,

Technical Designers,

Graphic Designers, or Production Talent, give

them

a call or visit

them

on-line. Contact us in New York at

212-966-4426 or Los Angeles at 310-587-2772

---

Alvisi e Alvisi (Italy) Design studio for jacquard woven fabrics for the home furnishing industry. Development of jacquard files. Consulting services for fabric construction, weave patterns, yarns and colors.
---

Andrew David Design, Inc.

Andrew David Design Studio... Your "in-house" design department. You'll soon find that they are everything you need in freelance design. Andrew has been servicing the creative needs of businesses in the New Orleans area for over 18 years. His employment history started in the t-shirt industry and eventually progressed to men's fashion design.He spent 3 years working as an artist for two local screen printers, over 5 years working in men's apparel design and merchandising for Kenneth Gordon, 3 years of the same description at Dillard's Corporate office in Little Rock, AR, and another 4 years with CMK Designs back in New Orleans. Address:

1917 Garon Dr Mandeville, LA 70448

Phone

985.502.3670

Fax

985.624.8477 e-mail: info@andrewdaviddesign.com Contact: Andrew Moore
---

Angelo Russica : They are a fashion consulting office from Milan for design collection , buying office made in Italy fashion. Address: via veni 63 Milan, Italy 20127 Phone: 0226822730 Email: fashion@cnn.it
---

Apparel Design : ADIG designers and merchandisers will develop a line for you from the ground up. Using traditional methods and state of the art CAD systems, they will develop all aspects of your line from theme, color direction, fabrications, graphics and packaging to SKU plans, flat sketches and specifications. They also develop all materials needed for merchandising and sales presentations
---

Asia Song Design : Valerie Gregori McKenzie studied design in Paris at the famed ESMOD College of Design, and subsequently worked in well known fashion houses in Europe and the USA before starting up her own label. Her inspiration comes from blending European elegance and contemporary trends with Asian delicate techniques, motifs or craftsmanship thus giving a precious
intemporel
character to her designs.
---

Attiyaz (Pakistan) : they are a design studio. Their main function is to cater the design needs of different apparel manufacturers. The designs made, range from upholstry to swimwear. Not only that, they also house a printing unit for t-shirts. Address: 320 a/1 gulberg 3 Lahore 54660 Pakistan Phone: 092-0425755565 or 092-03204838176 Email: ayesha_attiya@hotmail.com Contact: Ayesha Attiya (director)

---

Carlos Alberto : Interior designer Carlos Alberto Gutierrez created Geometrix, a modular display system for retail stores, produces high-end contract furniture for hospitality clients like MGM Grand, Wynn Design Hotel, The Bellagio Spa, Venetian Hotel and his own signature CA Collection of fine ultra-modern furniture. A CA-designed bathroom collection for Kreativ Style launches next season. Formerly the creative director of antique reproductions for famed Hollywood decorator Waldo Fernandez, Carlos attracts a discerning residential clientele including famed volleyball player Gabriel Reece, Holly McPeak, Denzel Washington, executives from Microsoft, Superb Records and Disney. Appearances on various television programs, including a feature with Lynette Jennings on Discovery Network and a special design project for E! Style network's AREA show. For ultra-modern, cutting edge furniture and interiors contact carlos@theskylinestudios.com
---

Color Association of the US (CAUS) is America's oldest forecasting organization issuing an annual interiors chart; seasonal fashion forecasts in the fields of women's, men's and children's clothing.
---

The

Color Box

:

is

one of

the foremost color forecasting and design service in America.

Their

staff researches and evaluates information gathered in the United States and Europe, and then develops comprehensive color and design stories specifically for the American fashion market.

Four forecasts per year assure

their

subscribers of a constant flow of directional colors, certain to spark the creative instincts that help keep their products looking fresh and exciting. The color box is also a full service design studio. Their professional staff of artists and CAD operators are available to design, develop, and recolor any knit/print/woven pattern you require. They also create graphics, original illustrations, minibodies, and presentation boards. Address: 15 West 36th Street 12th Floor New York, NY 10018 Contact: Marni Greenberg, President Phone: 212-594-6222 Fax: 212-594-8920 e-mail: marni@thecolorbox.com
Color Forecasting

Design Studio
---

Color Communications Inc. : At Color Communications, Inc., they use the power of color to help define companies and distinguish their products in the marketplace.
---

Color Marketing Group (CMG) : Color Marketing Group (CMG), founded in 1962 and based in Alexandria, Virginia, USA, is an international, not-for-profit Association of 1,600 Color Designers. Color Designers are professionals who enhance the function, salability and/or quality of a product through their knowledge and appropriate application of color. CMG members forecast Color Directions one to three years in advance for all industries, manufactured products and services.