The destination doesn't matter but the details do matter. If you are planning a long bike ride, you should be wearing the proper apparel for cycling.
Before there was a PEARL iZUMi, there was a man and a bike. He rode that bike 38 miles a day, every day. Not for exercise or for the fun of it, but to deliver 90 pounds of clothing to his customers in a neighboring village. The year: 1950. The man's name: Kinji Shimizu. And in fourteen short years, he'd go from lugging clothing on a bike to redefining what every cyclist wore on them.
PEARL iZUMi is a company that produces sports apparel, primarily focusing on cycling and triathlon. More than 60 years ago in Tokyo, a father produced Japan's first bicycle racing apparel for his son, a promising racer. Today, PEARL iZUMi USA, Inc. has evolved into a major brand of technical-performing cycling and triathlon apparel.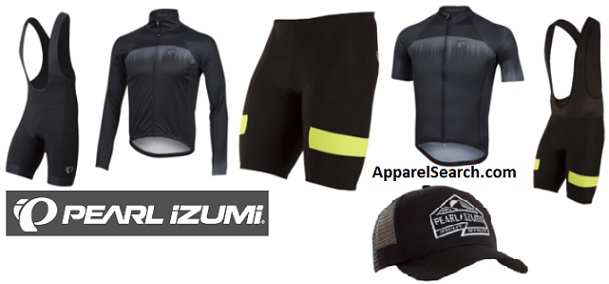 Learn more about the men's Pearl Izumi clothing brand.
If you have changed your mind and do not wish to research the brand Pearl Izumi, you can use the search engine on this page to find another clothing label that may be of more interest.
Research additional men's fashion brands from the following pages of our directory.
Apparel Search is a leading guide to fashion, style, clothing, glam and all things relevant to apparel. We hope that you find this Pearl Izumi page to be helpful.
Have you seen our Fashion Designer Directory section.
The clothes that you are wearing today is most certainly in style.

Pearl Izumi