True Religion Brand Jeans is an American clothing company established in December 2002 by Jeff Lubell and Kym Gold and based Vernon, California. True Religion Brand Jeans focus on premium denim. As our stitching evolved, True Religion became synonymous with quality craftsmanship and bold style designed to stand out. Their specialty denim fits, washes & treatments, were all designed with amplified details to grab attention at every turn. Their iconic horseshoe was born from the silhouette of a Buddha's smile, and their hardware trimming was inspired by the romance of denim's 140-year history.
Learn more about the men's True Religion brand clothing.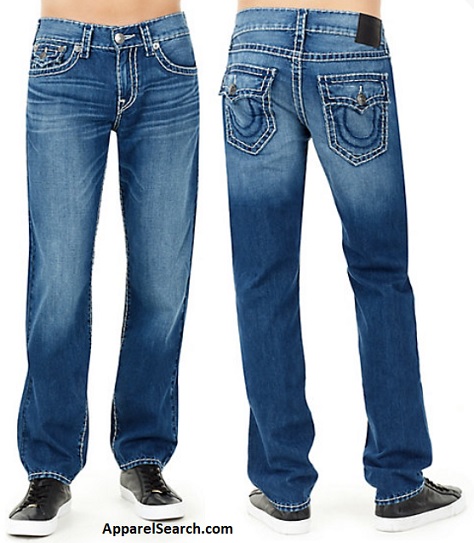 True Religion was purchased by TowerBrook Capital Partners on May 10, 2013. The designer jeans maker filed for bankruptcy protection on July 5, 2017.
They sell jeans, shorts, hoodies, shirts, shoes, jackets, and more.
If you have changed your mind and do not wish to research the brand True Religion, you can use the search engine on this page to find another clothing label that may be of more interest.
Research additional men's fashion brands from the following pages of our directory.
Have you seen our Fashion Designer Directory section?
Apparel Search is a leading guide to fashion, style, clothing, glam and all things relevant to apparel. We hope that you find this True Religion page to be helpful.
The clothes that you are wearing today is most certainly in style.

True Religion