Gianni Versace S.p.A., usually referred to as Versace, is an Italian luxury fashion company and trade name founded by Gianni Versace in 1978. The main collection of the brand is Versace, which produces upmarket Italian-made ready-to-wear and leather accessories, while other diffusion lines are Versace Collection, Versus Versace and Versace Jeans. The Versace logo is the head of Medusa, a Greek mythological figure.
Giovanni Maria Versace was an Italian fashion designer and founder of Versace, an international fashion house that produces accessories, fragrances, make-up, home furnishings, and clothes. He also designed costumes for theatre and films.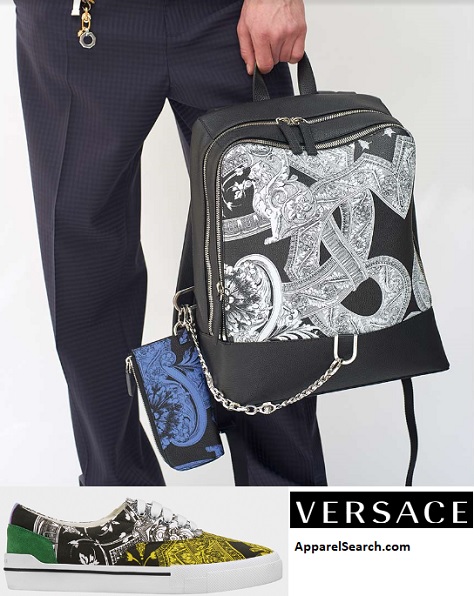 Learn more about the men's Versace fashion brand.
Apparel Search guide to Versace photos, Versace videos, Versace news, blog posts regarding Versace and more... If you are interested in fashion, style, and a glam lifestyle, you will be interested in Versace. You know, I bet you would look good wearing Versace.


If you have changed your mind and do not wish to research the brand Versace, you can use the search engine on this page to find another clothing label that may be of more interest.
Research additional men's fashion brands from the following pages of our directory.
Have you seen our Fashion Designer Directory section.
You may have interest in the following links:
Apparel Search is a leading guide to fashion, style, clothing, glam and all things relevant to apparel. We hope that you find this Versace page to be helpful.
The luxurious clothes that you are wearing today is most certainly in style.

Versace