Wrangler is an American manufacturer of jeans and other clothing items, particularly workwear. The brand is owned by the VF Corporation, who also own Lee, JanSport, and The North Face, among others. Its headquarters is in downtown Greensboro, North Carolina in the United States, with production plants in a variety of locations throughout the world.
Wrangler Jeans were first made by the Blue Bell Overall Company, who acquired the brand when they took over Casey Jones in the mid-1940s. Blue Bell employed Bernard Lichtenstein ('Rodeo Ben'), a Polish tailor from Łódź who worked closely with cowboys, to help design jeans suitable for rodeo use. This was the origin of Wrangler Jeans.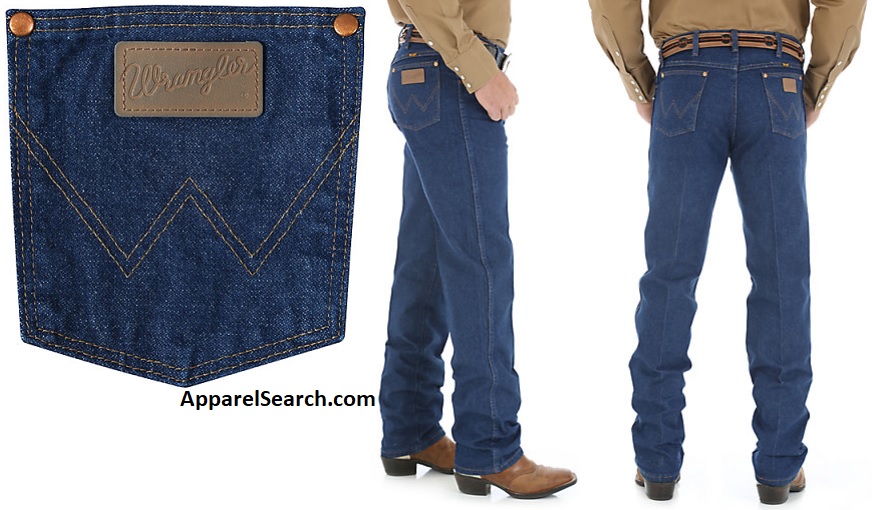 For more than 50 years, Wrangler has been known for the 13MWZ. It's the Official ProRodeo Competition jean and it's a Western staple in closets across the country. You absolutely can't have too many pairs of these cowboy cut jeans in your wardrobe.
Learn more about men's Wrangler jeans.
Apparel Search guide to Wrangler photos, Wrangler videos, Wrangler news, blog posts regarding Wrangler and more... If you are interested in fashion, style, and a glam lifestyle, you will be interested in Wrangler. You know, I bet you would look good wearing Wrangler.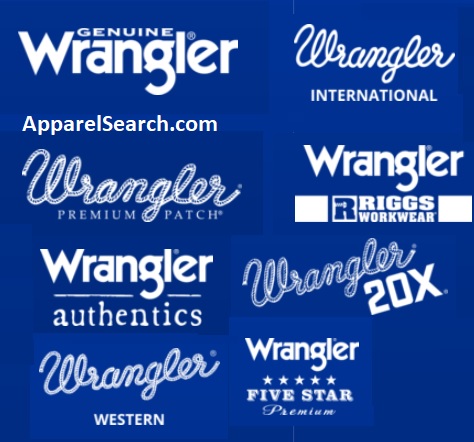 You may want to also visit the VF website to learn more about the corporation.
If you have changed your mind and do not wish to research the brand Wrangler, you can use the search engine on this page to find another clothing label that may be of more interest.
Research additional men's fashion brands from the following pages of our directory.
Have you seen our Fashion Designer Directory section.
The Wrangler® brand is an American icon that stands for honesty, integrity and getting the job done.
Apparel Search is a leading guide to fashion, style, clothing, glam and all things relevant to apparel. We hope that you find this Wrangler page to be helpful.
The clothes that you are wearing today is most certainly in style.

Wrangler