Marc Jacobs is an American fashion designer. He is the head designer for his own fashion label, Marc Jacobs, as well as Marc by Marc Jacobs, a diffusion line, with over 200 retail stores in 80 countries. He was the creative director of the French design house Louis Vuitton from 1997 to 2014.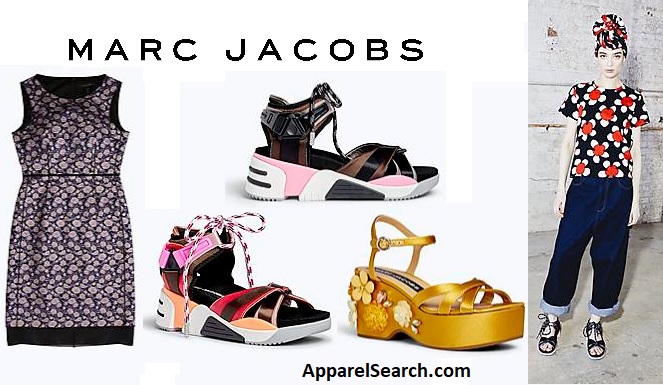 In 1986, backed by Onward Kashiyama USA, Inc., Jacobs designed his first collection bearing the Marc Jacobs label.
In 1997, Jacobs was appointed Louis Vuitton's creative director, where he created the company's first ready-to-wear clothing line.
In the spring of 2001, Jacobs introduced his secondary line, Marc by Marc Jacobs.
If you have changed your mind and do not wish to research the brand Marc Jacobs, you can use the search engine on this page to find another clothing label that may be of more interest.
When you are ready to research additional fashion brands for women you can try the following pages to find our alphabetical list of women's fashion brands.
Have you seen our Fashion Designer Directory section?
Apparel Search is a leading guide to fashion, style, clothing, glam and all things relevant to apparel. We hope that you find this Marc Jacobs page to be helpful.
The clothing that you are wearing today is most definitely in style. You are clearly a trendsetter.

Marc Jacobs