Nine West is the ultimate resource for coveted shoes and accessories that are at the forefront of contemporary fashion. They believe in the power of shoes and their ability to transform, transport and to inspire.
Nine West was named for its founding location in the Solow Building at 9 West 57th Street in New York City. In 1983, Nine West opened its first specialty retail store in Stamford, Connecticut. In 1986, Nine West launched its first national ad campaign. Nine West first expanded internationally with the opening of a Hong Kong location in 1994. It has since become a brand located in over 800 global locations in 57 countries.
Learn more about the women's Nine West footwear brand.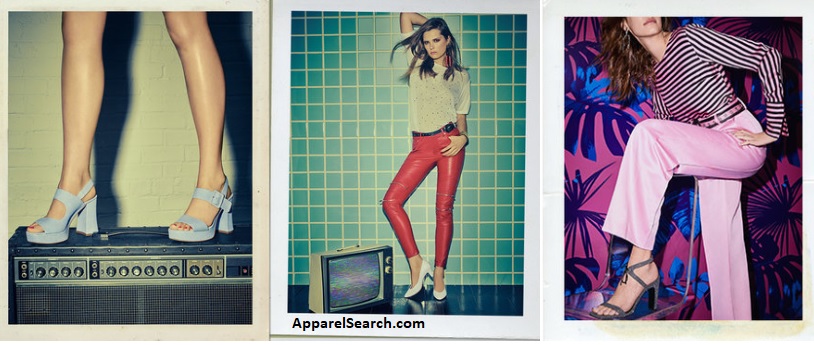 In 1999, Nine West was acquired by Jones Apparel Group, but in 2014 the company was purchased by Sycamore Partners and then Nine West became Nine West Holdings.
News for historical reference: "On April 8, 2014, all of the outstanding shares of the common stock of The Jones Group, Inc. were acquired pursuant to a merger transaction by investment funds managed by Sycamore Partners Management L.L.C. for $15 per share. The acquisition was valued at approximately $2.2 billion. Immediately following the merger, we undertook certain reorganization and carveout transactions, the result of which is that our business is now comprised solely of our footwear and accessories business and our jeanswear business. We are now privately-owned, our common stock is no longer listed for trading on the New York Stock Exchange, and we have been renamed "Nine West Holdings, Inc."
If you have changed your mind and do not wish to research the brand Nine West, you can use the search engine on this page to find another clothing label that may be of more interest.
When you are ready to research additional shoe brands for women you can try the following pages to find our alphabetical list of women's fashion brands.
Have you seen our Fashion Designer Directory section?
Apparel Search is a leading guide to fashion, style, clothing, glam and all things relevant to apparel. We hope that you find this Nine West page to be helpful.
The clothing that you are wearing today is most definitely in style. You are clearly a trendsetter.

Nine West