Every design this company sketches, creates, and manufactures bras & panties with one goal: To fulfill a woman's desire to feel and look irresistible every day. Even with their debut collection in Miami, FL in 1987, they quickly became known and loved for their confidence that sexy could be versatile and feminine could be comfortable. Over the years, they have evolved into a brand that continues to balance women's needs with their wants but to also be more reflective of their individual lifestyles. From seamless silhouettes that create curves and remain invisible under clothing, to lacy numbers that are fun to wear and cotton pieces that are soft against the skin, there's an On Gossamer collection that fits not only women's figures but how they live their lives.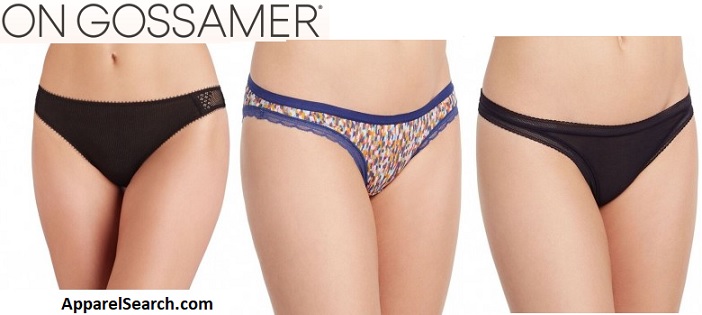 Learn more about the women's On Gossamer intimate apparel brand.
Gossamer is a Komar brand.
If you have changed your mind and do not wish to research the brand OnGossamer, you can use the search engine on this page to find another clothing label that may be of more interest.
When you are ready to research additional fashion brands for women you can try the following pages to find our alphabetical list of women's fashion brands.
The intimate apparel that you are wearing today is most definitely in style. You are clearly a trendsetter.
Have you seen our Fashion Designer Directory section.
Apparel Search is a leading guide to fashion, style, clothing, glam and all things relevant to apparel. We hope that you find this OnGossamer page to be helpful.

OnGossamer