This brand tarted by Jeff Lubell and Kym Gold and based in Vernon, California in 2002. True Religion emerged onto the Los Angeles denim scene by blowing up the construction of the classic five-pocket jean. Industry-standard sewing machines couldn't handle their designs, so they broke them apart and rebuilt them to produce their one-of-a-kind vision. With its five-needle thread at two-stitch-per-inch process, their Super T stitch was instantly recognized for style that was unlike any other denim brand in the world.
True Religion Brand Jeans focus on premium denim, some of which is made in the United States. As their stitching evolved, True Religion became synonymous with quality craftsmanship and bold style designed to stand out. Their specialty denim fits, washes & treatments, were all designed with amplified details to grab attention at every turn. Their iconic horseshoe was born from the silhouette of a Buddha's smile.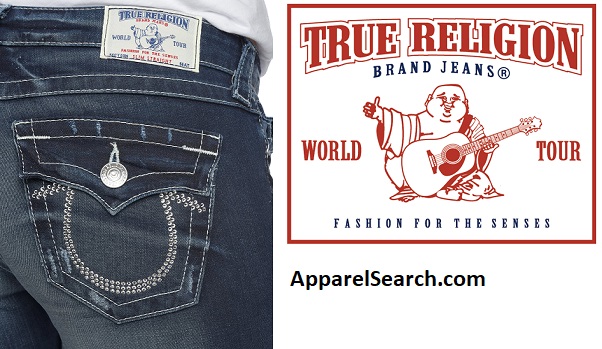 Learn more about the women's True Religion fashion brand.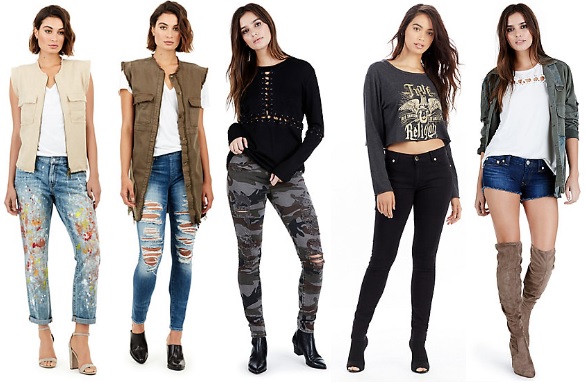 You may also want to learn more about jeans.
If you have changed your mind and do not wish to research the brand True Religion, you can use the search engine on this page to find another clothing label that may be of more interest.
When you are ready to research additional fashion brands for women you can try the following pages to find our alphabetical list of women's fashion brands.
Have you seen our Fashion Designer Directory section.
Keep in mind that sometimes the brand of clothing you've always loved won't fit as well as it has in the past. As a matter of fact, the quality could change at your favorite designer's shop, as they adjust their demographics or respond to shifts in consumer spending etc. So remember to keep your favorite and most familiar brands on hand. You should always keep your eyes open for the next up-and-coming designer labels, as well. Today's unknown designer brand could become tomorrow's favorite!
Apparel Search is a leading guide to fashion, style, clothing, glam and all things relevant to apparel. We hope that you find this True Religion page to be helpful.
The clothing that you are wearing today is most definitely in style. You are clearly a trendsetter.

True Religion