Valentino Clemente Ludovico Garavani, best known as Valentino, is an Italian fashion designer and founder of the Valentino SpA brand and company. His main lines include Valentino, Valentino Garavani, Valentino Roma, and R.E.D. Valentino.
Valentino's international debut took place in 1962 in Florence, the Italian fashion capital of the time. Valentino has also specially designed wedding dresses for Elizabeth Taylor, Anne Hathaway, Jennifer Lopez, Courtney Cox, Sophie Hunter and Princess Madeleine of Sweden.
Valentino SpA is a clothing company founded in 1960 by Valentino Garavani. It is a part of Valentino Fashion Group, which in turn is owned by the State of Qatar through Mayhoola for Investments S.P.C. In 2012, Qatar acquired Valentino for 700 million euros through an investment vehicle called Mayhoola for Investments S.P.C.
In September 2007, Valentino decided to leave the Creative Direction of his brand. Maria Grazia Chiuri and Pierpaolo Piccioli were first nominated Creative Directors of all accessories lines, and the following year, they were appointed Creative Directors of Valentino, guiding all collections, from Prêt-à-Porter to Haute Couture. On 7 July 2016 Maison Valentino nominated Pierpaolo Piccioli its sole Creative Director of the Maison.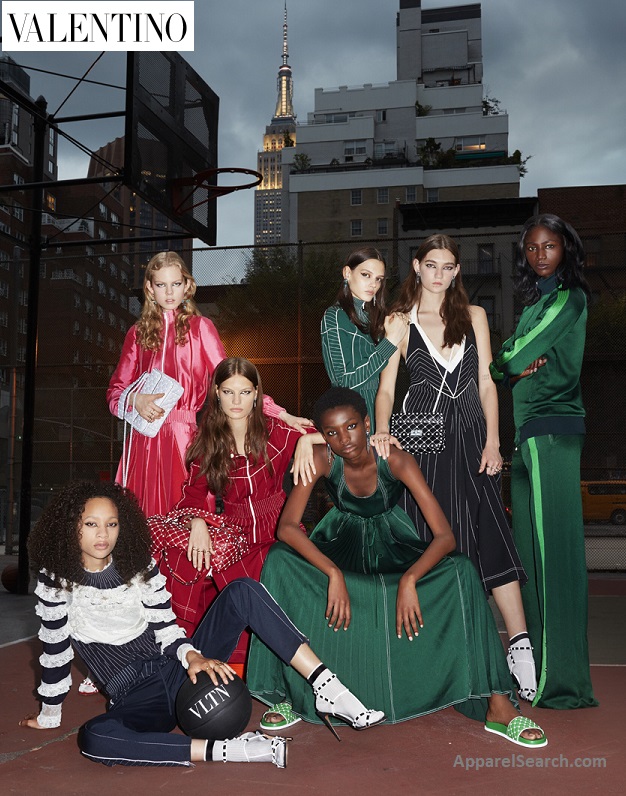 Learn more about the women's Valentino fashion brand.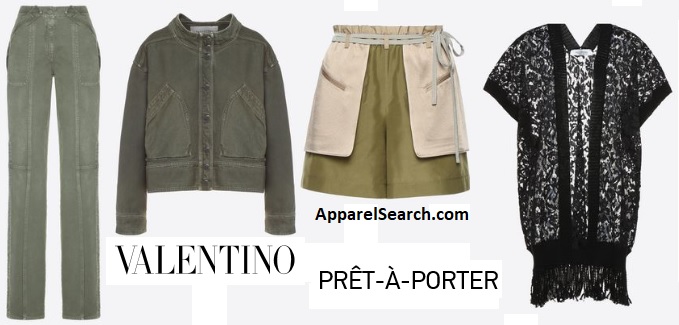 If you have changed your mind and do not wish to research the brand Valentino, you can use the search engine on this page to find another clothing label that may be of more interest.
When you are ready to research additional fashion brands for women you can try the following pages to find our alphabetical list of women's fashion brands.
Have you seen our Fashion Designer Directory section?
Apparel Search is a leading guide to fashion, style, clothing, glam and all things relevant to apparel. We hope that you find this Valentino page to be helpful.
The clothing that you are wearing today is most definitely in style. You are clearly a trendsetter.
Check out the latest apparel and accessories collections for women by Valentino.

Valentino