Men's Apron Toe Oxford Guide
Directory and Information Regarding Men's Apron Toe Oxford presented by Apparel Search
Men's Footwear Oxford Shoe Guide Men's Clothes Men's Shoes Clothes Shopping for Men's Clothing Men's Clothing Stores Men's Clothing Wholesalers Men's Fashion
Welcome to the worlds greatest guide to Men's Apron Toe Oxford. Are you actually looking for Men's Apron Toe Oxfords? Well, we hope you are because the reality is that you have found our Men's Apron Toe Oxford page. In this area of the Apparel Search directory, you will find all sorts of interesting information regarding Men's Apron Toe Oxfords.
Apron Toe shoes are shoes that feature a piece of leather which extends over the front of the shoe, but that does not extend as far as the toes. The material which creates this apron look can be either leather or may just be stitching which creates a seam. One type of shoe that is always an apron toe shoe, is the split toe shoe. This does not mean all apron toe shoes have a split toe feature.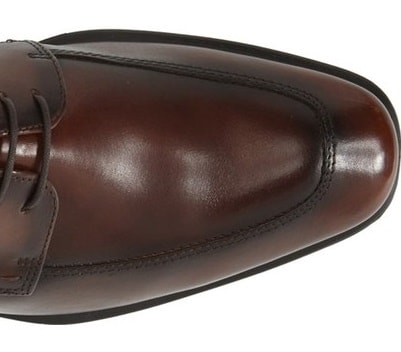 Apparel Search is a leading guide to fashion, style, clothing, glam and all things relevant to apparel. We hope that you find this Men's Apron Toe Oxford page to be helpful.
What ever footwear you are wearing is in fashion this season.
It is always a fabulous day to learn more about men's fashion.
Men's Clothing Directory:
Apparel Search Add Your Company Add Your Company Contact Us About Us Advertise News Letter Legal Help
Copyright © 1999-2019 Apparel Search Company. All Rights Reserved.