Men's Belts Guide
Directory and Information Regarding Men's Belts presented by Apparel Search
Men's Clothes Men's Belt Buckles Clothes Fashion Designers Popular Brands Apparel Men's Clothing Stores Men's Clothing Wholesalers Fashion News
Welcome to the worlds greatest guide to Men's Belts. Are you actually looking for Men's Belts? Well, we hope you are because the reality is that you have found our Men's Belts page. In this area of the Apparel Search directory, you will find all sorts of interesting information regarding Men's Belts.
A belt is a flexible band or strap, typically made of leather or heavy cloth, and worn around the waist. A belt supports trousers or other articles of clothing. Belts have been documented as male clothing since the Bronze Age. Both genders have used them off and on, depending on the current fashion.
Their are many different types of belts. One of our favorites is the one worn by Batman. His is a type of utility belt.
One specialized type of belt is the utility belt or Police duty belt, which includes pockets for carrying items that the wearer needs for prompt use and loops to hang larger items. Police officers, soldiers, and repair personnel are typical roles which use this kind of belt. Duty belts are generally wider than dress belts, and are stiffer to better provide for the carry of heavy items such as pistols. It is common military practice for such a belt to be a symbol of authority or to indicate that the wearer is on duty. Such belts are worn even if no equipment is carried on them.
A studded belt is typically made of leather or similar materials, and is decorated with metal studs. Studded belts are often a part of punk/emo scene, skater, Goth and metal fashion.
The obi is traditionally part of a Japanese kimono.
It is always a fabulous day to learn more about men's fashion.
Interesting tip: Instead of wearing a conventional belt, skateboarders often wear shoelaces in belt loops to hold their trousers up. This is done mostly for fashion, but it is also useful because belt buckles often dig into a skater's stomach when skating.
Apparel Search is a leading guide to fashion, style, clothing, glam and all things relevant to apparel. We hope that you find this Men's Belts page to be helpful.
What ever you are wearing, is in fashion.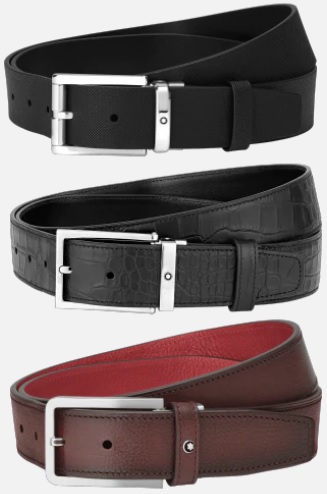 Men's Clothing Directory:
Thank you for taking the time to view this section of Apparel Search to learn more about Men's Clothes.
Apparel Search Add Your Company Contact Us About Us Advertise News Letter Legal Help
Copyright © 1999-2023 Apparel Search Company. All Rights Reserved.