Fur is a thick growth of hair that covers the skin of many animals, it is a defining characteristic of mammals. It consists of a combination of oily guard hair on top and thick underfur beneath. The guard hair keeps moisture and the under fur acts as an insulating blanket that keeps the animal warm. Fur is often used to manufacture women's headwear.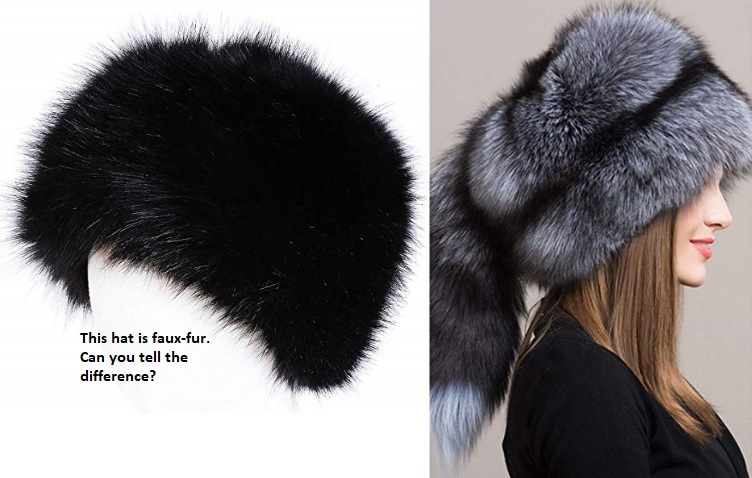 Women's fur hats come in a wide variety of style options.
A hat is a head covering which is worn for various reasons, including protection against weather conditions, ceremonial reasons such as university graduation, religious reasons, safety, or as a fashion accessory.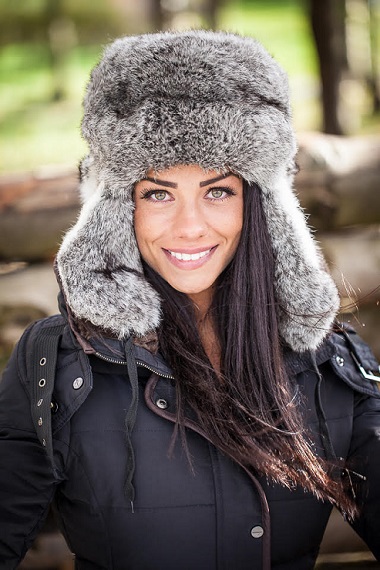 An ushanka (Russian: уша́нка, "ear flap hat"), also called a ushanka-hat (Russian: ша́пка-уша́нка), is a Russian fur cap with ear flaps that can be tied up to the crown of the cap, or fastened at the chin to protect the ears, jaw, and lower chin from the cold. An alternate manner is to bend the flaps back and tie them behind the head, which is called "ski-style" — this offers less protection from the elements, but much better visibility, essential for high-speed skiing. The dense fur also offers some protection against blunt impacts to the head.
Ushankas are often made from inexpensive sheepskin, rabbit or muskrat fur. Artificial fur hats are also manufactured and are referred to as "fish fur" since the material is not from any real animal.
Apparel Search is a leading guide to fashion, style, clothing, glam and all things relevant to apparel. We hope that you find this Women's Fur Hats page to be helpful.

What ever you are wearing, is in fashion.

If you want to be even more stylish, you should wear your Women's Fur Hats.

If you don't wish to wear fur, you can find many faux-fur hats.

Have you seen our Fashion Designer Directory section?