High heels are a type of shoe in which the heel, compared with the toe, is significantly higher off the ground.
Why do women wear high heel shoes? High heels make the wearer taller, accentuating the calf muscle and the length of the leg overall. OK, so why do women care? Well, we are not going to get into that discussion today. You are welcome to formulate your own opinions.
There are many types of women's high heel footwear. High heels come in many different styles, colors, and materials. In addition to shoes, we can find high heel boots as well.
If you are interested, you can also check out the Women's high heel boots page.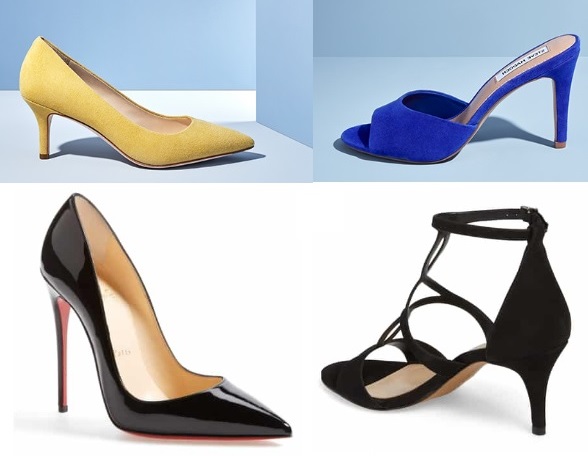 When you are done researching women's high heel footwear, you may want to also learn about the following categories:
Apparel Search is a leading guide to fashion, style, clothing, glam and all things relevant to apparel. We hope that you find this Women's High Heel Shoes page to be helpful.
What ever you are wearing, is in fashion.
If you want to be even more stylish, you should wear your Women's High Heel Shoes.
Have you seen our Fashion Designer Directory section?