Apparel Search is a leading guide to fashion, style, clothing, glam and all things relevant to apparel. We hope that you find this Women's High Heel Boots page to be helpful.
Boots are a bold and stylish addition to any wardrobe—particularly high heel boots, for a variety of reasons. Tall heels change the way that the wearer stands and can possibly improve posture. The wearers posture visually helps slim the waist and legs. High heels helps create a slimmer and leaner silhouette. High heel boots are available in a variety of looks: over the knee, platform, or styles with a practical block heel for surefootedness.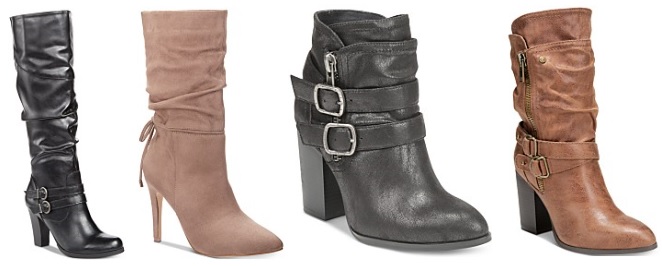 Learn more about women's high heel shoes.
What ever type of boot you are wearing is most certainly in style.
If you want to be even more stylish, you should wear your Women's High Heel Boots.
Learn about additional types of footwear from the links below.

Have you seen our Fashion Designer Directory section?