Apparel Search is a leading guide to fashion, style, clothing, glam and all things relevant to apparel. We hope that you find this Women's Knit Hat page to be helpful.
A traditional knit hat or cap was originally of wool & designed to provide warmth in cold weather.
Typically, the knit cap is of simple, tapering constructions, though many variants exist in the retail market place. Historically, the wool knit cap was an extremely common form of headgear for seamen, fishers, hunters and others spending their working day outdoors. It is a fabulous choice for cold regions of the world.
Although originally made primarily of wool, a women's knit hat can come in a wide variety of fibers. They can be natural fiber, synthetic fiber, or a blend of the two. In addition to fiber options, ladies knit headwear comes in a nice assortment of styles, colors and brands. You can even find fabulous pom-poms.
Knit fabric comes in a wide assortment of options. Cable-knit & rib knit are a few of the popular options.
A popular style of women's knit hat is a beanie.
What ever type of hat you are wearing, is in fashion for sure.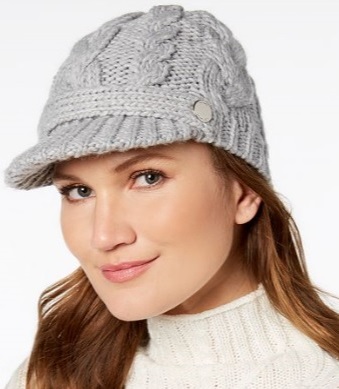 You may have interest in learning a bit about the history of knitting.
If you want to be even more stylish, you should wear your favorite ladies knit hat today.