Apparel Search is a leading guide to fashion, style, clothing, glam and all things relevant to apparel. We hope that you find this Women's Mid-calf Boots page to be helpful.
Should we assume you know where you calf is? The calf is the back portion of the lower leg. A mid-calf boot goes up approximately half the height of the calf.
A boot is a sturdy item of footwear covering the foot, the ankle, and sometimes the leg below the knee. The mid-calf boot gives reference to how high the boot goes up the leg.
What ever you are wearing, is in fashion. If you want to be even more stylish, you should wear your Women's Mid-calf Boots.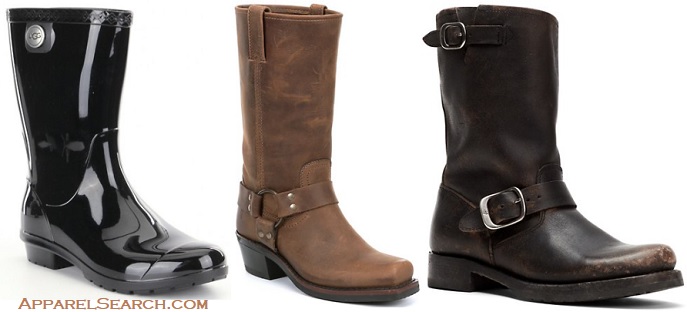 Ladies mid-calf boots come in a wide assortment of styles, colors, and materials.
You may want to also research the following ladies footwear categories:

Have you seen our Fashion Designer Directory section?