Apparel Search is a leading guide to fashion, style, clothing, glam and all things relevant to apparel. We hope that you find this Women's Night Shirts page to be helpful.

Yes, a night shirt is worn at night as well as the morning.

A nightshirt is a garment intended for wearing while sleeping. They can also be worn for lounging around the home. This style of women's top is longer than most typical shirts. The garment reaches down to the thighs or below the knees, leaving some of the legs uncovered. It is generally loose-fitting to avoid restricting the wearer's movement while sleeping.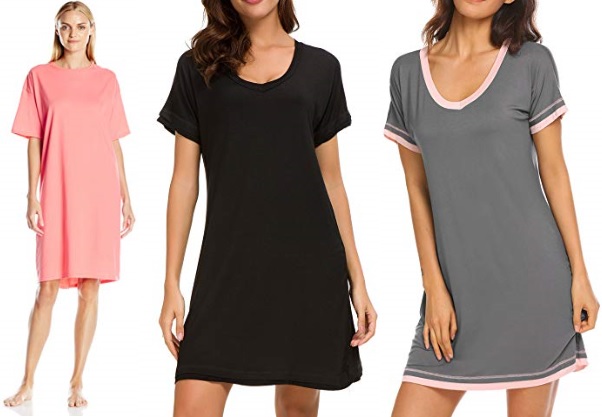 What ever type of sleepwear you are wearing, is in fashion. If you want to be even more stylish, you should wear your favorite Women's Night Shirts.
Learn about women's sleep shirts.