Apparel Search is a leading guide to fashion, style, clothing, glam and all things relevant to apparel. We hope that you find this Nightgowns page to be helpful.
A women's nightgown is a light, loose garment worn to bed.
This garment is often referenced as a nightgown, nightie or nightdress. It is a type of women's sleepwear. A ladies nighgown is a loosely hanging item of nightwear. A nightgown can be made of various fibers such as cotton, silk, satin, or nylon and may be decorated with lace appliqués or embroidery at the bust, hem, etc. A nightgown may have any neckline, and may have sleeves of any type, or be sleeveless. They also have a variety of shoulder straps or back style.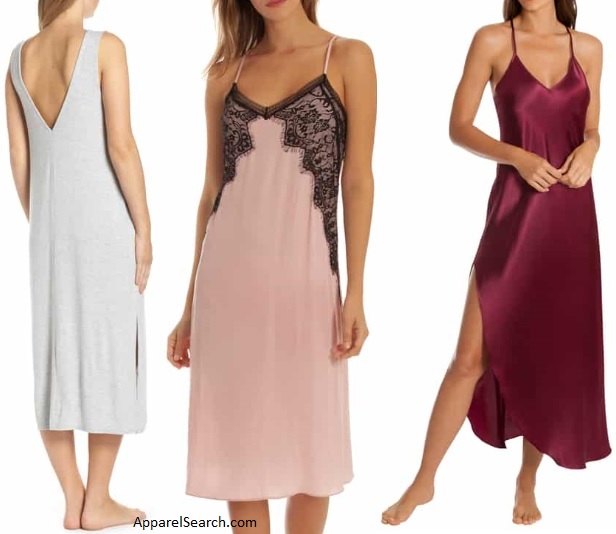 You can shop for fabulous women's nightgowns at retailers such as Nordstroms, Neiman Marcus, & Macy's.
You can learn more about sleepwear in our fashion influence section.
What ever style of sleepwear you are wearing, is in fashion. If you want to be even more stylish, you should wear your favorite Nightgowns. You may want to also visit our women's night shirt page.

Have you seen our Fashion Designer Directory section?