A racerback is a type of women's swimsuit design commonly worn by competitive swimmers. The style has moved from competitive swimming into the mainstream swimwear market. In other words, you don't have to be a completive swimwear to enjoy this style of swimsuit. The top-back of the swimsuit is not covered to provide flexibility and movement of the arms during swimming.
What is swimwear? Swimwear
What is one piece swimwear? One piece swimwear
What is a racerback top? Racerback tops
If you view the above pages, you will hopefully have an answer to the question, "what is one piece racerback swimwear?".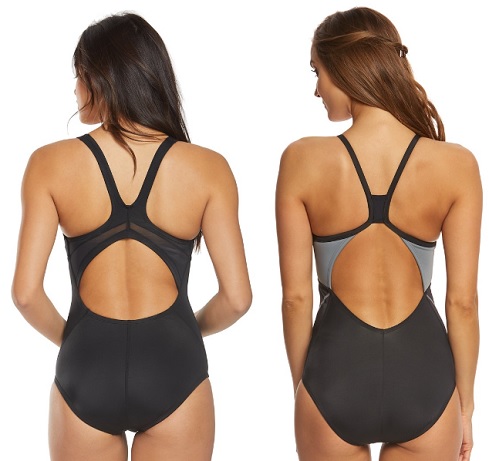 You can also learn about racerback style top in our bra glossary.
If you are shopping for swimwear you can find various racerback style swimsuits.
What ever style of swimsuit you are wearing, is in fashion because you are wearing it. If you want to be even more stylish, you should wear your favorite Women's One-piece Racerback Swimwear.
You may want to also learn about one-piece scoop back swimwear.

Apparel Search is a leading guide to fashion, style, clothing, glam and all things relevant to apparel. We hope that you find this Women's One-piece Racerback Swimwear page to be helpful.