Apparel Search is a leading guide to fashion, style, clothing, glam and all things relevant to apparel. We hope that you find this Women's One-piece Scoop Back Swimwear page to be helpful.

A scoop back swimsuit has a low curved back opening.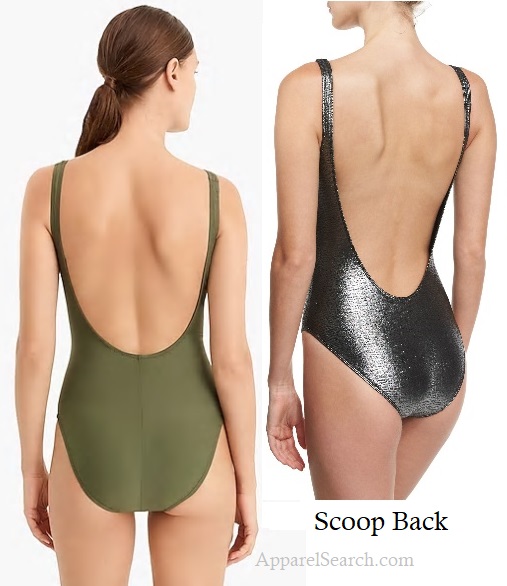 A low back swimsuit is any swimsuit that features a deep back. Some of which go as far down as the small of the back, right above where your briefs might sit. They are feminine and sexy, showing off more of our figure and the curve of your back. Some swimsuits are square backed, some others we call scooped back. And some come to something of a point, like a spear tip. Low back swimwear can be any of the above, but are usually scoop backed and very rounded in shape.
What is swimwear? Swimwear
What is one piece swimwear? One piece swimwear
If you want to be even more stylish, you should wear your favorite Women's One-piece Scoop Back Swimwear.
You may want to also learn about one piece racerback swimwear.