Are you researching women's rainwear? We hope that you are because you have found our page on the subject.
Rainwear is clothing, footwear & fashion accessories that are meant to be worn on rainy days.
Waterproof or water-resistant clothes suitable for wearing in the rain.
When mother nature insists it is time to pour, better make sure you are the proper apparel.
Women's Rain Boots - Rain boots can be crucial for keeping your feet dry in inclement weather and can also make a fashion statement. Women's rain boots are available in a wide variety of styles.
Women's Rain Coats - A raincoat or slicker is a waterproof or water-resistant coat worn to protect the body from rain. The term rain jacket is sometimes used to refer to raincoats that are waist length.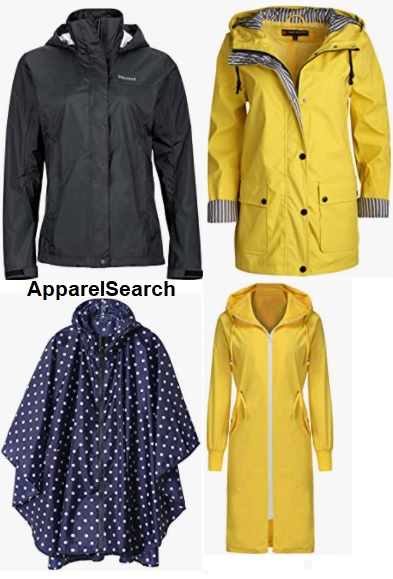 Women's rain hats are a good idea for rainy days if you wish to try and keep your hair dry. An umbrella is a good idea, but a rain hat can also be utilized. Look for a wide brimmed, lightweight, waterproof hat.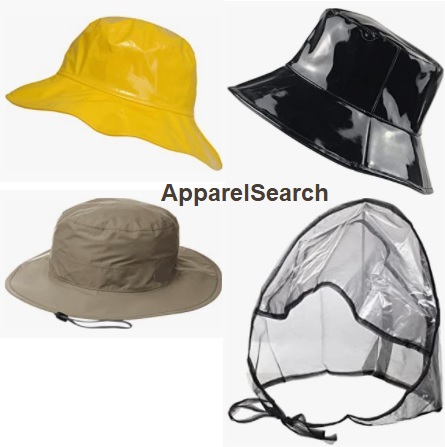 A rain jacket may be combined with a pair of rain pants to make a rain suit; a rain suit may also be in one piece like a boilersuit.
You can also check out the Women's raincoats, Women's Trench Coats or Women's rain boots pages.
Raingear is crucial on those wet days. Let a stylish rain coat bring joy on a potentially dreary day.
You may find the following to be helpful.
Rainwear Wholesale Search Guide

What ever clothing or footwear you are wearing today is in fashion. However, is it appropriate for poor weather?
If you want to be even more stylish, you should wear your favorite ladies rainwear today.
Apparel Search is a leading guide to fashion, style, clothing, glam and all things relevant to apparel. We hope that you find this Women's Rainwear page to be helpful.