Welcome to what we believe to be the worlds greatest guide to Women's Wallets.
Wallets are generally made of leather or fabrics, and they are usually pocket-sized and foldable.
A wallet is typically a small, flat case or pouch that can be used to carry such small personal items as paper currency, credit cards, identification documents, etc. Women's wallets can be utilitarian as well as fashionable.
Ladies wallets are designed to be practical for the purpose of carrying items but also can be designed with style in mind. They can come in a wide variety of shapes, sizes, colors, and fabrications. Traditionally they are not too large so that they can conveniently be carried.
The traditional material for wallets is leather or fabric, but many other flexible flat sheet materials can be used in their fabrication.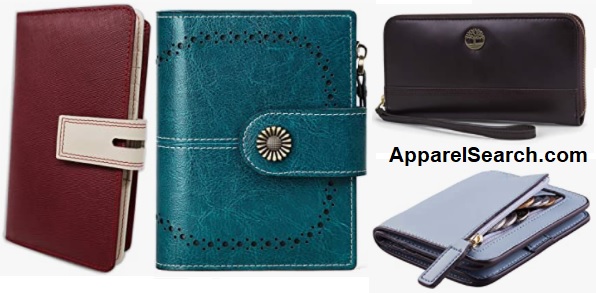 Ladies can shop for trendy wallets or practical ones at retailers such as Kohl's, Macy's, Nordstrom, Target, and many other retail locations.
Wallets can be compact to perfectly fit in your pocket or handbag. If you have a larger bag, you can certainly go with a larger size wallet.
A few features to consider:
Functional design with card slots.
Quality zippers
Snap Closures
RFID Blocking
Luxury Genuine Leather
Design Embellishments
Full Length Compartment
Inner zipper pocket
Removable Card Sleeve

Learn about purses.
You may want to also check out the men's wallets which can also obviously be utilized by women.