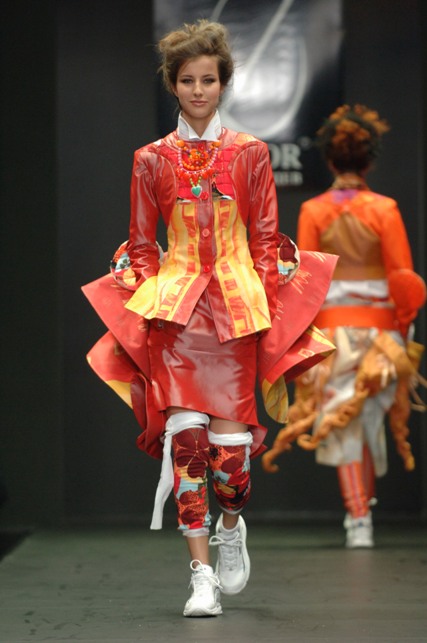 If you liked the 2005 collection, you can also view Egor Zaitsev March 2006
Egor Zaitsev
son of Vyacheslav Zaitsev, Russian famous couturier, master of Russian fashion. 1983
graduated from
Institute. After graduation started his work in the Moscow Fashion House of Vyacheslav Zaitsev. The very first collection by Egor Zaitsev appeared to be his diploma
6 men official jumpers and trousers, which were included by Vyacheslav Zaitsev into the evening part of his fashion-show. Later on Egor created many collections for fashion shows, the Fashion Theatre, Model Agency. Created outfits for many Russian famous musicians, movies, circus, figure skaters. 1998
won the Grand Prix at Sochi fashion festival
Velvet Seasons in Sochi
. Since spring 2004
participant of Russian Fashion Week in Moscow where he was admitted as one of the best RFW designers.
Learn more about Russian Fashion Week from their official web site at www.rfw.ru