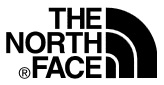 They are named for the coldest, most unforgiving side of a mountain.

They

have helped explorers reach the most unfathomable heights of the Himalayas. But The North Face legend begins, ironically, on a beach. More precisely, San Francisco's North Beach neighborhood, at an altitude of only 150 feet above sea level. It was

t

here in 1966 that two hiking enthusiasts resolved to follow their passions and founded a small mountaineering retail store.

Soon thereafter, that little shop became known as The North Face, a retailer of high-performance climbing and backpacking equipment. In 1968, The North Face moved to the other side of San Francisco Bay, to the unbridled possibilities of the Berkeley area, and began designing and manufacturing its own brand of technical mountaineering apparel and equipment.

Through the 1970s, The North Face brand cherished a following amongst avid outdoor athletes and began sponsoring expeditions to some of the most far-flung, still largely untouched corners of the globe. This launched a proud tradition which continues in full force today and constantly reinforces The North Face mantra, Never Stop Exploring™.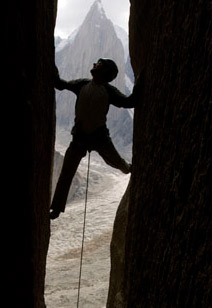 By the early 1980s, The North Face was taking exploration to the outer limits of the ski world, adding extreme skiwear to the product offering. These were the days of pastels, neons, hair dye, and mohawks; they laid the groundwork for today's free-spirited snowsports athletes. By the end of the decade, The North Face became the only supplier in the United States to offer a comprehensive collection of high-performance outerwear, skiwear, sleeping bags, packs and tents.
The 1990s ushered in an era during which The North Face further broadened the outdoor world it helps athletes to explore. The decade saw their debut in the sportswear market with the launch of Tekware™, an innovative collection designed to provide rock climbers, backpackers, hikers, trail runners, and outdoor enthusiasts with the ultimate fit and function. The North Face half dome logo began to appear with greater regularity on ultramarathon courses, high-country trails, and big walls. And, as the calendar clicked toward a new millennium, The North Face launched its own line of trekking and trail-running shoes to ultimately address the head-to-toe needs of those always striving for the next horizon.
Now, more than 40 years after its humble grand opening, The North Face delivers an extensive line of performance apparel, equipment, and footwear. They push the boundaries of innovation so that you can push the boundaries of exploration. They remain deeply proud to be the first choice of the world's most accomplished climbers, mountaineers, extreme skiers, snowboarders, endurance runners, and explorers.
There's little telling what the next several years holds for The North Face company. However, there is one bedrock certainty: The North Face will maintain an unwavering commitment to pushing the limits of design, so that you can push your limits outdoors. Never Stop Exploring.
Here is a brief history of The North Face. Apparel Search will not list all accomplishments, but below should give you a nice recap of the history.
1966
North Face begins a small retail and mail order operation in San Francisco's North Beach area. The Grateful Dead play at the store during celebrations.
1968
The North Face dream begins, with a few sewing machines manufacturing the first gear in the back of the store.
1969
The Sierra parka hits the market and becomes a classic in down outerwear.
1970
The North Face factory opens in Berkeley, CA. Credence Clearwater Revival serenade while rehearsing next door.
1972
Brooks Range Ski Traverse Expedition in Alaska
In the era before the Alaska Pipeline, Ned Gillette and team make a 30-day traverse following 300 miles of the Koyukuk and Itkillik Rivers.
Aquarian Wall Expedition in El Capitan, Yosemite
Yosemite legends Jim Bridwell and Kim Schmitz nail a new route up the biggest wall in Yosemite. This becomes the first of many The North Face-backed firsts on the Californian monolith regarded as the finest big wall on earth.
1974
Morning Glory tent is introduced.
1975
Geodesic dome tent designing replaces the traditional A-shaped tent, with introduction of the Oval Intention.
Ice Nine Award
Presaging the Al Gore era, The North Face inaugurates this award for the entity contributing most to ecological destruction. Atomic Energy Commission wins. Ice Nine is an end-of-the-world science-fiction concept in a Kurt Vonnegut novel.
1976
Mt Hayes Expedition in West Face, Alaska
First ascent of this 14,704 foot peak by a team including the veteran alpine legend Fred Beckey
1978
The VE-24 tent unleashed! Embodying R. Buckminster Fuller's theory of sphericity incorporating maximum efficiency with minimum materials, this design remains little changed after 30 years.
Annapurna (25,504') Expedition in Nepal
Touting the t-shirt slogan "A woman's Place is on top", a 13-woman American team make an ascent. Leader Arlene Blum writes the classic expedition book "Annapurna: A woman's Place."
1979
Kitchatna Spire Expedition in Alaska
Jim Bridwell and Andy Embick climb a new route on this wilderness peak. Bridwell pioneers new technology for climbing by using neoprene clothing, to withstand the constant pour of ice water flowing down the wall.
1980
Karakoram Ski Traverse Expedition in Pakistan
Galen Rowell, Kim Schmitz, Ned Gillette, Dan Astay travel 300 miles of glacier in this marathon winter ski-trek.
1981
Everest Grand Circle Expedition in Nepal/tibet
A multi-sport journey, circumambulating the world's tallest mountain, skiing, ice climbing, and hiking. Team includes the redoubtable Ned Gillette and Jim Bridwell.
Trans Globe Expedition
Using an ice breaker ship, snow-tractors, rafts, and hiking boots, a team led by Britain's Sir Ranulph Fiennes circles the globe, via the North and South Poles.
1982
Mooses Tooth (10,355') Expedition in Alaska
Bridwell and Mugs Stump team up for a new route on the East Face.
1984
Iditarod Trail Race from Anchorage to Nome, Alaska
The famous, grueling dog sled race, won multiple times by Susan Bucher, and sponsored for the next five years by The North Face.
1985
Mountain jacket is introduced, setting standard for Gore-Tex® weather protection
1986
International Polar Expedition
Will Steger and team make a 550-mile, unsupported dogsled expedition to the North Pole.
1987
Tadpole tent hatches are introduced.
Snow leopard pack launches onto the backpacking market.
1988
Voyage of the Sea Tomato Expedition in Drake's Passage, Southern Ocean
One of the most unusual The North Face trips ever, a special, unsinkable red rowboat takes Ned Gillette and crew across the tempestuous seas between Chile and Antarctica.
First Free Ascent of Salathe Wall Expedition
Todd Skinner and Paul Piana live on El Cap for a month to free climb this classic Yosemite wall. Right at the end, Piana dislodges a boulder onto himself, breaking bones, but they top out triumphant with pitches as hard as 5.13.
1989
The North Face co-founds Outdoor Industry Conservation Alliance
Trans-Antarctica Expedition
An international team of cold weather hard-men – Will Steger, Jean Louis Etienne, Victor Boyarsky, Geoff Somers, Keizo Funatsu, Qin Dahe – make the first unmechanized crossing, by dogsled, of the coldest continent: 4000 miles, seven months.
Expedicio Feminina Expedition in Cho Oyu, Nepal/tibet
Leading an all-female team, Magda King (Basque) reaches the 26,907-foot summit.
1990
K2 North Ridge Expedition in China
The world's second highest, yet the hardest, mountain gets an oxygen-less ascent by Greg Child, Steve Swenson, and Greg Mortimer.
Central Tower of Paine Expedition in Chile
Jay Smith and Scott Cosgrove brave 23 days of continuous storms to succeed on the steep rock of this peak's NW Edge.
1991
Steep Tech ski clothing, designed by Scot Schmidt, takes the slopes by storm
The Challenge of Half Dome Expedition
First ascent of this steep side of this Yosemite wall, by a paraplegic climber, Mark Wellman. Partnered up with the able-bodied wall-master Mike Corbett, the wheelchair bound Wellman devises a complex rope ascending tactic to follow Corbett up the wall.
Denali, Alaska, Snowboard Descent Expedition
Jim Zellers and Tom Burt make the first snowboard descent of America's highest peak.
1992
The North Face Athlete Team begins with Greg Child, Conrad Anker, Alex Lowe, and Lynn Hill
Cerro Torre Expedition in West Face, Patagonia
Jon Krakauer and Dan Cauthorn persevere through the howling winds of the world's only inland ice cap to summit this shapely tower. "Just may be the coolest climb on the planet," wrote Krakauer in his now-classic Outside Magazine feature about the experience.
The Nameless Tower Expedition in Trango Towers, Pakistan
Greg Child and Mark Wilford blaze a new route up the south face of the 20,500 foot peak. A massive, skyscraper-sized chunk of rock falls off right next to them during the ascent, wiping out the route, so they name the climb "Run for Cover."
1993
Amazon Research Expedition in Brazil
Helen and Bill Thayer travel a thousand miles by foot and canoe through the Amazon to research medicinal plants and lost tribes.
1994
Wall of Shadows Route Expedition in Mt Hunter, Alaska
A 4,000 foot new route on the ice-bound north wall of Hunter with Greg Child & Michael Kennedy.
Kangshung Face Everest Expedition in Tibet
Americans succeed on a new route up the least visited side of the mountain.
1995
Pumori Snowboard Descent Expedition
A landmark ride from the summit of this shapely 22,000 foot peak of Nepal with Jim Zellers and others.
The Aksu Expedition
The original Dream Team gathering: a talent pool of The North Face climbers hit Kyrgyzstan and establish a bevy of technical climbing firsts in this range of fang-like granite spires. At one point Alex Lowe, Conrad Anker, Lynn Hill, Greg Child and Dan Osman are forced to flee the summit of a peak called The Bird, when an electrical storm sets their hair on end and their ice tools buzzing.
Everest Challenge
Tom Whittaker, who'd lost his leg in a car accident years earlier, attempts the first disabled ascent via the north ridge. He reaches 28,000 feet, and returns two years later to become the first amputee to the summit.
1996
Shipton Spire Expedition in Baltistan, Pakistan
First ascent of this seldom-seen peak, by a 36-pitch big wall route. The route, called "The Baltese Falcon" was the first up this 19,000 foot peak. Greg Child, Chuck Boyd, Greg Foweraker
1997
Shipton Spire Expedition in Baltistan, Pakistan
Not to be outdone, Mark Synnott and Jared Ogden establish their own first on Shipton, via "Ship of Fools," an equally impressive and hard won big wall route.
Queen Maude Land Expedition in Antarctica
Alex Lowe, Conrad Anker, Jon Krakauer explore this dramatic landscape of ice cap and razor-sharp towers, establishing a first on Rakheniven Spire.
1998
Great Sail Peak Expedition in Baffin Island and Canadian Northwest Territories
In their quest to climb the biggest wall on earth, Greg Child, Alex Lowe, Jared Ogden and Mark Synnott join forces for the 3800 foot sweep of this massive cliff, spending 20 days on the route.
1999
Great Trango Tower Expedition in Baltistan, Pakistan
And then they found an even bigger wall! Jared, Alex, and mark spend the summer establishing a several-thousand foot route on the monstrous side of Great Trango Tower. Fought by storm and drenching melted water, their summit is hard won.
On October 5, 1999, an avalanche on Tibet's 26,291 foot Shishapangma, the world's 14th highest mountain, took the life of Alex Lowe.
Latok Expedition
Conrad Anker and Huber brothers take the challenge.
2000
Hostage Standoff in Kyrgyzsatn!
Revisiting the Aksu region, the foursome of Beth Rodden, Tommy Caldwell, Jason Smith and John Dickey are shot at during their bivouac on The Yellow Wall, and then rounded up in a bloody and dramatic hostage incident, by the Islamic Movement of Uzbekistan terrorists. In a flurry of warfare, the crew escaped after six days in captivity. Soon to be a motion picture! Book "Over the Edge" by Greg Child
Jim Zellers makes the first snowboard descent of Yosemite Valley's Half Dome, gliding down the 47-degree, 840-vertical-foot slope, on a skimpy three-inch snowpack - all of it poised above an overhanging cliff. "They were the most precise turns I've ever had to make. It would have been safer to BASE jump it," he said of his wild ride.
2001
September the Eleventh
Islamic Movement of Uzbekistan smashed by US forces in Afghanistan.
Hanuman Tiba Expedition in Kashmir, India
An all-women's climbing and ski expedition with Kasha Rigby and Hilaree Nelson in Kashmiri snow peaks.
Totem Pole Ascent Expedition in Tasmania, Australia
First all-female climb of this sea-stack tower
Hans Saari, a ski mountaineer who has been on several The North Face expeditions, died May 8, 2001, after taking a fall while skiing in the Gervisuiti Couloir on Mont Blac de Tacul, in Chamonix.
2002
South Georgia Island Expedition in Antarctic Region
In the far southern hemisphere, where snow peaks rise virtually out of the ocean, Hilaree Nelson and Rick Armstrong climb and ski yet again.
2003
Nuptse Expedition in Nepal, Himalaya
Brothers Will and Damian Benegas pioneer a new route up the icy north wall of Nuptse. Their route "The Crystal Snake," is climbed in lightweight alpine style tactics.
2004
La Esfingue Expedition in Peru
Scott Corey and team, Steve Schneider climb new rock route 5.13
2005
Baffin Island Expedition
Those women again! This time they glide down the narrow and steep snow couloirs of this arctic wonderland. Kasha Rigby, Hilaree Nelson, etc.
Himalayan Cataract Project
The US Board on Geographic Names (BGN) has approved a proposal to bestow the name "Alex Lowe Peak" on a mountain in the Gallatin National Forest. The commemorative name honors the late mountaineer Alex Lowe of Bozeman, MT, who had a unique association with the mountain (Peak 10,031) which was previously known by its elevation.
2006
Roraima Expedition in Pakairama Mountains, Guyana
Deep in the rainforest of this south American country is the finest quartzite climbing stone on earth. On this trip, Child, Ogden and Synnott reunite to make a new route on this 1500 foot wall, fending of cloudbursts, waterfalls, tarantulas and scorpions on their climb into this lost-world landscape. Radio and solar panel installation in remote town.
Morocco Big Wall Expedition
Need details of this route with Kevin Thaw, Heidi Wirtz, Renan Ozturk, and Kris Erikson. School building project for Global Giving.
Mt. Everest Expedition in Nepal
Kit DesLauriers skis Everest, completes her quest to ski the Seven Summits
Harald "Hari" Berger lost his life on the 20th of December 2006 while climbing in the Eiskapelle (Ice Chapel) at Hintersee in Austria. It appears Harald was climbing a glacial ice formation which fell down upon Hari at 2:15 local time. The formation fractured when an ice tool caused a "chain reaction", burying Hari under 150 tons of ice.
2007
Frozen Iditarod Run
Kami Semick and Diane Van Deren run the coldest race in the world, the grueling dogsled contest between 350 Miles
Ancient Civilizations Expedition in Mustang, Nepal
Roping into caves where ancient Buddhist cultures hid their treasures, Pete Athans and Renan Ozturk lead archaeologists on a journey of discovery.
Cats Ear Expedition in Baltistan/pakistan
The last of the spires in the Shipton Spire region falls to the team of Cedar Wright and Renan Ozturk.
OK, this bit of history was not strictly about clothing as we normally list for company histories. However, The North Face is all about adventure and exploration. These are events that they feel are important to their history. Who are we to think differently... You can learn more about North Face at their website.
North Face is part of VF Corp.