B|W|R PPI welcomes the hottest baby and toddler apparel destination and licensed clothing company to its client roster. LittleRuler.com is one of the most unique and fun clothing experiences for all the hellraisers in your family. From newborn to age 6, Little Ruler offers a large array of onesies, t-shirts, jackets, shoes and accessories. In addition to carrying such well known brands as Hurley, Quiksilver, DVS, Etnies and Vans, Little Ruler specializes in exclusively licensed apparel from today's hottest skateboard brands (Independent Trucks, Alva, Toy Machine, Santa Cruz Skateboards) as well as classic punk band products (Black Flag, Ramones, Pennywise, Green Day). This line is sure to set any baby apart from the others as a
ripper in training.
Little Ruler has a rich history in California's skateboard and music scene. Founded in 2004, Little Ruler sprouted out of a new parent's desire to dress his sons in clothes which reflected his lifestyle and music taste. A former professional skateboarder and Senior Marketing Director for a large skateboard distribution company, Jeff Kendall and his wife Maureen set out to create a unique web destination where like minded parents could seek out the hottest skate, surf, snow and music apparel for their children. Within the last two years since its inception, Little Ruler has become the top destination for baby action sports and licensed apparel and accessories. Already a favorite of celebrity parents, Little Ruler hopes to tap deeper into Hollywood channels to reach mainstream America.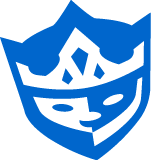 Little Ruler, a celebrity favorite for baby and toddler gear, specializes in exclusively licensed skateboard and punk rock apparel as well as all things skate, surf and snow for the little ones.
B|W|R PPI
Matt Meyerson Sr. V.P., Product Placement
9100 Wilshire Blvd. Sixth Floor, West Tower
Beverly Hills, CA 90212
(310)

550-7776 p
(310)

550-1701 f
mmeyerson@bwr-la.com